Lockdown uncovers new lovers of running
02/07/2020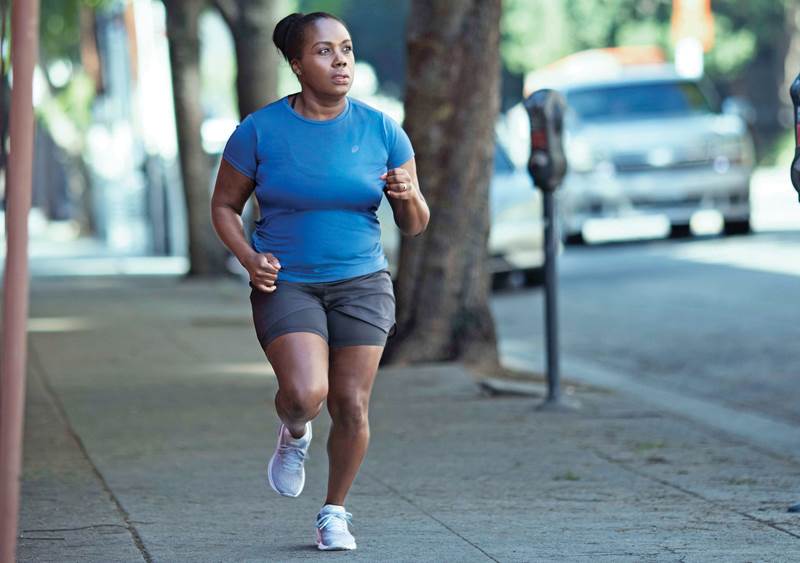 An offer of free access to a range of features on its Runkeeper app helped ASICS secure the participation of 14,000 people in a new study on the benefits of running during the weeks of lockdown and beyond.
Athletic footwear brand Asics has conducted a detailed study of the levels of activity of running enthusiasts since the start of lockdown in a number of countries. In total, it has gathered information and opinions from 14,000 volunteers who exercise at least once a week. It focused on 12 markets, and collected data from 1,000 respondents from each of ten markets: Australia, Brazil, China, France, Germany, India, Italy, Japan, Russia and Spain, and from 2,000 respondents in the UK and the US. All of the people who took part were aged between 18 and 64.
These runners took part by signing up to use the sports company's Asics Runkeeper app. They uploaded data from their runs and comments on how they were feeling and, in return, received free access to features such as fitness programmes (including at-home work-out programmes), running challenges, tips and guidance and even virtual races pitting people who were running on their own against one another. The app usually offers these features to paying customers, but those who signed up for the special lockdown study received free access for 90 days in the build-up to Global Running Day on June 3.
Good for the body and for the mind
After analysing the data, Asics has reported that 79% of participants reported mental health benefits from their activity and 65% insisted that running rewarded them with greater mental health benefits than any other form of exercise. The report found that 36% of participants said they had become more active during lockdown than before, and 73% of these people said they intended to keep running just as much after the restrictions imposed by the pandemic lift more fully.
During the month of April, the brand noted an increase of more than 250% in registrations of new users of Runkeeper and the number of active users of the app, people who were using it at least once a week on runs, increased by more than 60% compared to April 2019. Some of the people who signed up to take part were new to running; 60% of these people said they intend to keep it up beyond Covid-19. By the time Global Running Day arrived, usage of the app showed an increase of almost 50% in the number of people who were using it while running.
Run to relieve anxiety
In its report of the study, the company placed great emphasis on the feedback that came from the app's users extolling the mental health benefits of running. The situation over the 90 days was challenging in most of the countries from which the data came, with restrictions on normal conditions for living, working and socialising. Commenting on this, the company's chief operating officer, Yasuhito Hirota, says: "For most of us, life is full of anxieties, uncertainties and restrictions at the moment. As our study's initial findings prove, a run has become much more than just a run. It's a way for people to put aside the extraordinary mental challenges of this pandemic. And importantly, it's something they want to maintain as lockdowns ease across the globe."
Experience of freedom
Dr Kelly McGonigal, an academic in the psychology department at Stanford University in California, and health, wellness and fitness consultant, says it makes "perfect sense" that people around the world turned to running during the Covid-19 crisis. "When you run, you sense yourself moving forward in life," she says. "Your actions take you somewhere." Dr McGonigal, who is the author of a book called The Joy of Movement, says that, at a time when many people have felt trapped or isolated, running has provided "a direct, physical experience of freedom". She approves of Asics's efforts to encourage athletes of all levels of ability to keep moving and to record how running makes them feel and share their impressions.
Explaining in more detail what users of the Runkeeper app have said, Mr Hirota reveals that 90% of runners said they feel best "when their minds and their bodies are connected". He adds: "Never has that balance been more important than it is now." Asics takes its name from the Latin phrase 'anima sana in corpore sano', which we usually translate into English as 'healthy body, healthy mind'. The company's chief operating officer insists that it was founded on the belief that movement can help anyone achieve better health, greater soundness of mind and of body.
He says the important aspect of this for the brand is that, by deepening its understanding of the needs of runners, it will be better able to design shoes and other products and services that will help them go further, perform better and protect themselves against injury.
The shoe brand's main conclusion is that, during lockdown, the world "fell in love with running" and it is pleased to have been a catalyst for this, at least among the people who took part in the study.