Can apparel-making move back to the UK? Yes, say Meet the Manufacturer organisers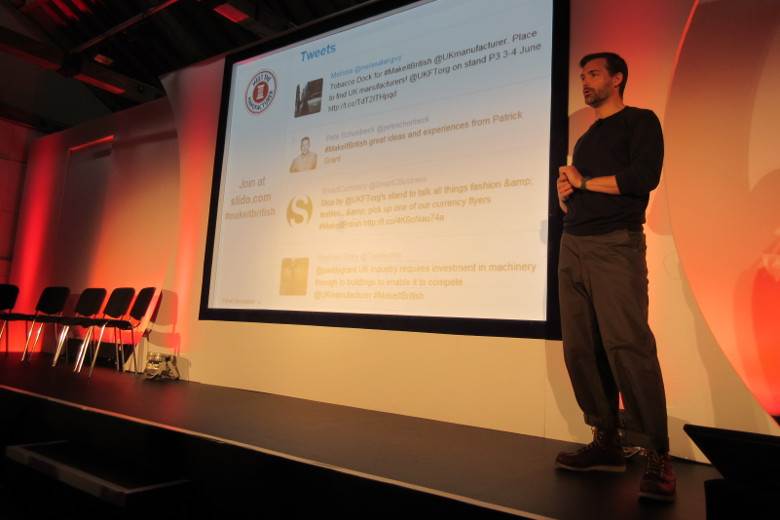 Apparel and textile-makers are gathered in London for the second Meet the Manufacturer event, aimed at boosting UK manufacturing.

The two-day conference and trade show offers retailers, designers and brands the opportunity to meet new suppliers and develop supply chains in the UK, according to organisers.

Patrick Grant (pictured), director of tailoring house E.Tautz, addressed the conference on day one (June 3). "We have fallen in love again with the romance of making in the UK," he said.

But to bring mass manufacturing back, and not be reliant on niche textile making, he says retailers need to have a shift in attitude, and to cement long-term contracts that would allow manufacturers to invest in machinery and training programmes. "We need to get back to a situation where UK manufacturing is about quality," he said.

A lively discussion took place between Mick Cheema, director of Leicester-based apparel-maker Basic Premier; Simon Berwin, managing director of suit manufacturer Berwin & Berwin; and M&S head of innovation Simon Colbeck.

The manufacturers said they believe retailers should pay a "fair price" that would allow them to develop their businesses, while Mr Colbeck explained many retailers have to answer to shareholders who expect profits, and that M&S offers a mix of products at various prices to cater to the tastes of its customers. Mr Berwin said retailers haggling over price (although not specifically M&S) meant he had to move his production from the UK to Eastern Europe, then to China and later to Vietnam. He is considering moving it on to Bangladesh, saying retailers and brands are too inflexible to allow him to make any margin.

Christopher Nieper, managing director of clothing-maker David Nieper, said his company had circumvented that problem by cutting out the retailers and supplying direct to consumers through catalogues, thus having more control over costs and margins.

The general feeling among exhibitors at the show was that there is a swell of opinion to support more sourcing in the UK, under a Made in Britain label, with the main benefits including lead time, quality, communication and flexibility.

Tom Kay, founder of surf brand Finisterre, is addressing the conference today.