Adidas breaks into new dimension with Futurecraft 4D
10/04/2017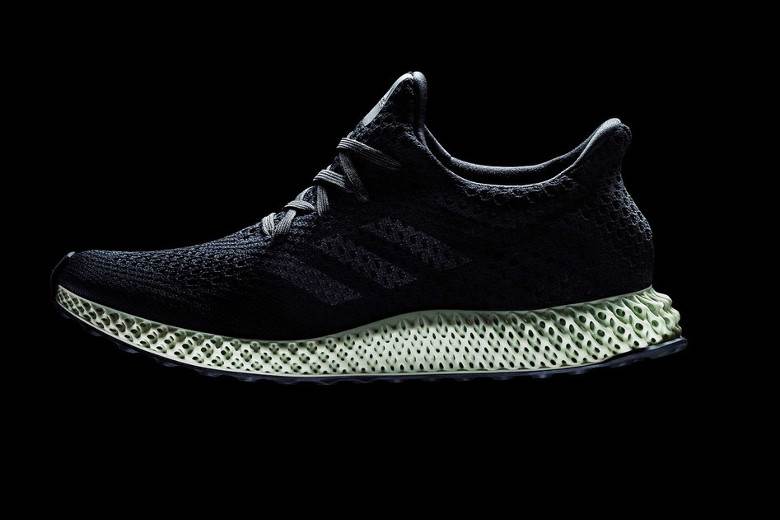 Sportswear manufacturer Adidas has unveiled the latest fruit from its innovative Futurecraft design hub, which aims to develop the next generation of products.

The Futurecraft 4D sneaker has been created in collaboration with Carbon, a Silicon Valley-based technology company which has developed a process that allows the easy creation of high-performance, durable polymeric products.

Adidas used the technology, known as Digital Light Synthesis, to create the shoe's midsole. The first step was for Adidas to analyse its library of running data to shape the functional zones of the midsole. Carbon's programmable liquid resin platform was then used to create the shape of the midsole. The speed of the process allowed Adidas to create over 50 different lattices for the midsole before picking the final design.

"Unlike any traditional manufacturing technology, Digital Light Synthesis allows adidas to precisely address the needs of each athlete in regards to movement, cushioning, stability and comfort with one single component," Adidas revealed.

"More importantly, it overcomes shortcomings of conventional additive manufacturing methods (i.e. 3D printing), such as low production speed and scale, poor surface quality, and colour and material restrictions," it added.

For his part, Dr Joseph DeSimone, co-founder and CEO of Carbon said: "For eons the manufacturing process has followed the same four steps that make up the product development cycle – design, prototype, tool, produce. Carbon has changed that; we've broken the cycle and are making it possible to go directly from design to production."

Adidas will make 5,000 pairs of Futurecraft 4D available to the public in Autumn/Winter 2017. It plans to release more than 100,000 pairs by the end of 2018. The ultimate goal is that the technology will allow for the instant creation of custom soles, which would be tailored to the wearer's height and weight, as well as to their running style or gait.