Are graphene-enhanced outsoles the future of running shoes?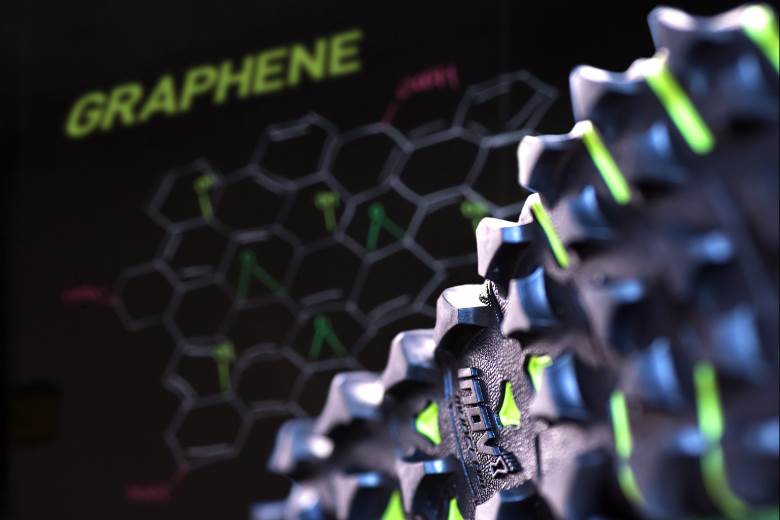 Technical sportswear brand inov-8 has teamed up with experts at the University of Manchester in the UK to launch the first running and fitness shoes that incorporate graphene.

The revolutionary material was first isolated by researchers at the university in 2004. It is the thinnest material on earth, just one-atom thick, but is 200 times stronger than steel. The scientists responsible for isolating it were awarded the Nobel Prize for physics in 2010.

The university has since pioneered projects that have included sports cars, medical devices and aeroplanes. Sports footwear is the latest industry to find a use for graphene.

Michael Price, inov-8's product and marketing director, had said off-road runners and fitness athletes have for too long been forced to compromise their need for grip with the knowledge that rubber that offers this quality often wears down very quickly.

"Now, utilising the groundbreaking properties of graphene, there is no compromise," he adds. "The new rubber we have developed with the National Graphene Institute at The University of Manchester allows us to smash the limits of grip."

Laboratory tests have shown that the rubber outsoles on inov-8's new G-Series shoes are stronger, more stretchy and more resistant to wear.

Dr Aravind Vijayaraghavan, reader in nanomaterials at The University of Manchester, has explained: "When added to the rubber used in inov-8's G-Series shoes, graphene imparts all its properties, including its strength. Our unique formulation makes these outsoles 50% stronger, 50% more stretchy and 50% more resistant to wear than the corresponding industry standard rubber without graphene."

He adds that the graphene-enhanced rubber is able to flex and grip all surfaces more effectively than conventional rubber and wears down much less quickly.

"This is a revolutionary consumer product that will have a huge impact on the sports footwear market," he predicts.

Image courtesy of The University of Manchester.