Südwolle steps into footwear with Santoni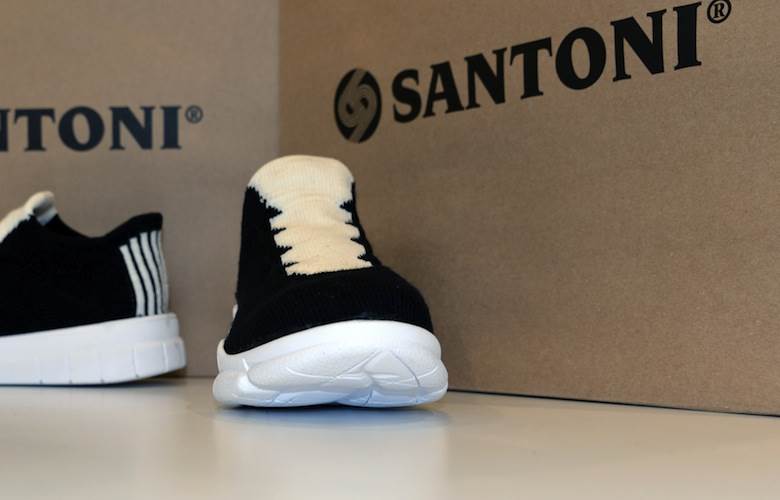 Yarn manufacturer Südwolle has worked with knitting machine manufacturer Santoni to develop a new footwear concept: uppers made from seamless wool fabric.

The companies had the new idea on show at Performance Days in Munich in November and will also show it at industry events in the early part of 2019.

They said "numerous variants and personalised interpretations" will be available to shoe brands and pointed to a fit that is "perfectly gauged" to the foot shape, a high level of breathability in the upper and "a sensation of comfort" were among the distinctive characteristics of this footwear.

Santoni created technology it calls the X MACHINE specifically for the footwear market. It allows the mapping of different areas according to the type of yarn used and the combinations chosen. This way a finished shoe body is produced that is ready to attach to the sole.

Südwolle worked with Santoni in the development of a prototype of the machine, supplying yarns constructed and twisted specifically for this project. These yarns are wool-based blends with what the company has called "a high technical content" to meet the needs of sports and activewear brands.

Technical properties of the yarns include anti-static, elastic and soft hand feel characteristics, plus the natural ability of wool to provide high levels of heat insulation and moisture management. The fibre is also antibacterial, odour-resistant and affords protection against UV rays.

It is actually thanks to these properties that the use of wool for footwear is an ancient tradition which Südwolle Group has recovered and applies to an industry that is extremely modern, technological and defined by high levels of performance.

Two different yarns have been used in the project. One is Cord-Wool Stretch Nm 12.500 Z 280, a blend of merino wool, Cordura and Lycra. The other is Buran Sport Nm 7.500 Z 280, a blend of merino extrafine anti-shrinkage with Trevira cationic polyester with climate effect.

Both yarns were processed in a thermal fuse blend with Grilon melting fibre (Grilon k85 390dtex and 840 dtex), which helps the knit fabric upper to keep its shape.

Südwolle has pointed out that wool has been used to make footwear for millennia; it said it believes it is helping to "recover the tradition".