Devan's technology offers 'measurable benefits' to athletes
08/05/2019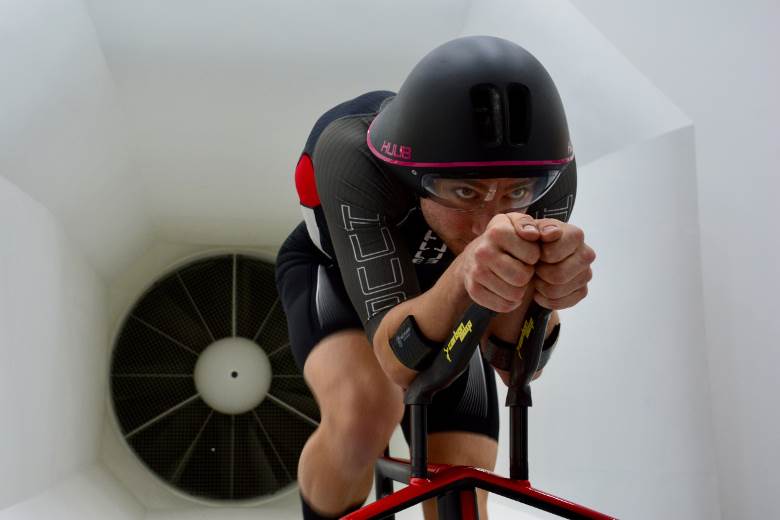 Textile finishing specialist Devan Chemicals has developed a new formulation based around its Moov&Cool polymer technology as part of a partnership with triathlon-focused performance clothing and equipment brand HUUB.

It first unveiled Moov&Cool in May 2018. The patented technology is said to offer a cool comfort feel through a combination of durable heat absorption capacity, thermo conductivity and a moisture transfer system. In addition to fast absorption of sweat, the technology helps to manage sweat evaporation in what Devan has called "a balanced way".

Devan has worked with HUUB to maximise the technology for triathletes, who are faced with the triple challenge of swimming, cycling and running during their events. What's more, they often compete in hot or humid conditions, putting additional environmental stress on the athlete.

The Belgium-based company has said the "unique multisport formulation" it has developed alongside HUUB has Moov&Cool at its core. It is designed to maximise the cooling effect that results from sweating during exercise. It also continues to work in wet environments, making it suitable for use in triathlons.

An independent study into the impact of this new formulation on triathletes has been carried out at Nottingham Trent University in the UK. It tested the response of the athletes in warm conditions whilst wearing a standard Huub Anemoi tri-suit and compared this to how they reacted when wearing a suit coated with the Moov&Cool polymer technology.

HUUB has said the testing showed a positive impact on core body temperature and on heart rate. Athletes reported feeling less hot and more comfortable during exercise while wearing the coated suit. There were also psychological benefits when wearing the coated suit.

Dr Steve Faulkner, head of sports engineering at the university, said: "I was not expecting to see such benefits to athletes' perceptions and physiological function. There are many coatings that claim to have 'performance gains' which are often unsubstantiated so I was somewhat sceptical at first. However, the data we have collected point to a measurable benefit of having your tri-suit coated with the Moov&Cool technology that could lead to significant improvement to your race-day performance."

HUUB plans to carry out further research to gain more insight into how the technology can impact sports performance. This will include looking at some of the underlying physiological details that could be affected such as alterations to blood flow, heat storage in the body and the effectiveness of athletes' sweating.

Image credit: Devan.