BASF applies its material expertise to athleisure shoe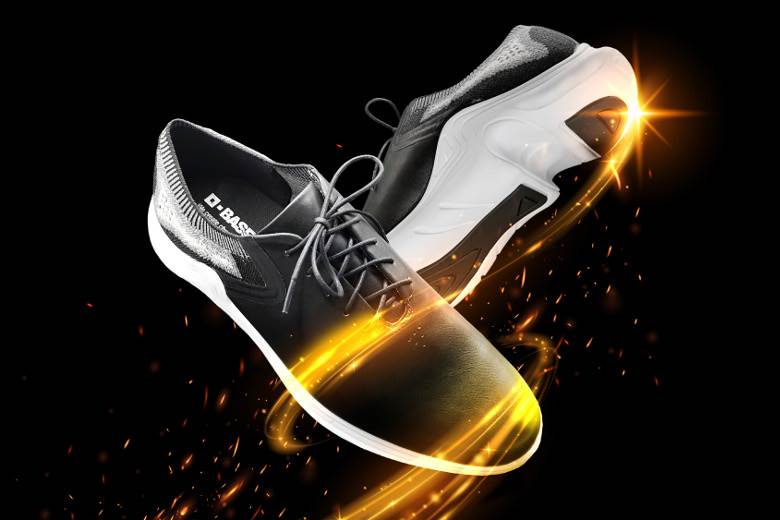 German chemicals group BASF has announced the development of a new athleisure shoe that incorporates four of its advanced material innovations thanks to automated footwear technology.

The product, known as X-Swift, was co-created by footwear designer Gu Guoyi and BASF's Creation Centre, a site the company has set up to inspire designers and bring conceptual ideas to life using its technical capabilities.

The high-performance materials used in the shoe are said to result in better stability and support for the feet. They are:

•

An outsole made from BASF's Elastollan TPU, which incorporates a high grip tread pattern to optimise traction and maximise surface contact;
•

The midsole features the high rebound Elastopan polyurethane to improve cushioning and durability. This is complemented by a breathable insole, also made from Elastopan;
•

The two-piece upper construction is a combination of synthetic material Haptex and a fibre from Freeflex TPU. The materials conform to the foot using minimal seems and stitch lines. This is designed to provide superior comfort and performance.

Taiwan-based shoe manufacturer Longterm Concept used its automated and intelligent footwear production processes to fuse the four different materials in a cost-effective manner.

BASF has said X-Swift is a multi-purpose shoe that an individual can wear to work and for a work-out.

"The X-Swift marries style and function together – which fits perfectly for consumers looking for high-performance shoes that are versatile enough to match modern lifestyles," said Gu Guoyi, who has previously worked for Reebok and Nike.

BASF will display X-Swift at its booth during the CHINAPLAS exhibition in Guangzhou, China (May 21-24). It will also be featured in a number of tech talks the company is organising there.

Image credit: BASF.