Latest Nike trainer designed for fitness classes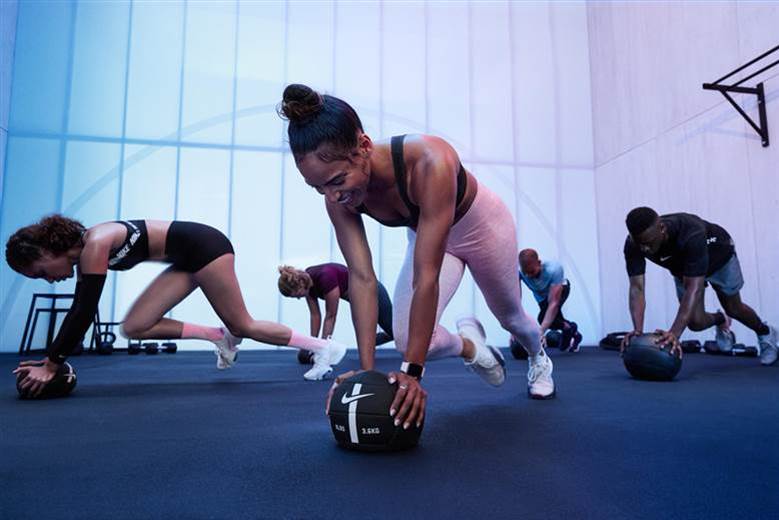 The latest trainer from Nike is designed specifically for the demands of class-based fitness pursuits. Each silhouette — including the debut shoe, the Nike Air Zoom SuperRep — has a specific workout in mind, ranging from high intensity interval training (HIIT) to boot camps to spin class.

"Fitness classes are booming around the world," says Jamie Jeffries, vice president and general manager of Nike Training. "Working out is its own sport."

The Nike Air Zoom SuperRep, for example, is built specifically for HIIT workouts, during which participants alternate between periods of intense exertion and brief recovery periods. Diverse movements include burpees, kettlebell swings, lunges, mountain climbers, push-ups, squats and more.

Nike said that observations of such classes revealed that participants were either wearing shoes that were cushioned or shoes that were supportive, but there wasn't a shoe that provided the combination of both needed for HIIT.

The forefoot of the new shoe is said to provide impact protection and responsiveness. A plate running from heel to forefoot helps roll the foot forward and into a ready position for the majority of upright HIIT movements. The upper is crafted to support lateral moves, such as skaters and side lunges. The "burpee break" provides stability in plank positions and allows the foot to bend naturally when driving into mountain climbers.

The SuperRep launches December 17 for Nike Members in Europe and will be available January 2 on nike.com and at select retailers. The Nike SuperRep Go (for self-guided workouts) releases in April and the Nike SuperRep Cycle (for spin classes) follows next summer.