PG Denim touts cooler, water-saving dye process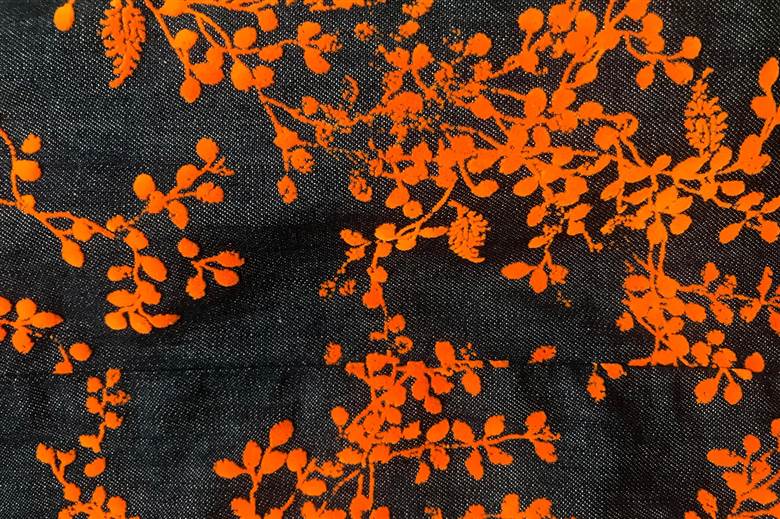 Italy-based denim maker PG Denim has teamed up with a shirt supplier to recycle its viscose onto denim, creating a velvet effect.

"My focus for spring/summer is flocking," Paulo Gnutti, PG Denim's CEO, told sportstextiles.com. "People think that flocking is just for winter, but we have produced a light fabric with stretch, a lighter colour indigo.

"I was in LA three weeks ago and brands were going crazy for this kind of material - very strong colours and bold effects. It's also very soft."

The company, which grew sales by 40% this year, also worked with chemical company Officina+39 and a Mexican manufacturer on a new cooler dye process.

"Usually, to do this effect you need to use a lot of water and chemicals and 80 degree temperature," explained Mr Gnutti. "But this time, we have used a cold dye, you don't need to go over 40 degrees and you have perfect penetration of colour inside the fabric. We used a nebuliser, so there a lot less water. It's a sustainable way, and solves a lot of the traditional problems.

"If you want a nice product, you do have to use water and chemicals. The important thing is that when you do use water, you recycle it."

Mr Gnutti's view is that the market will not become sustainable in the short term, and there needs to be some cultural changes. He explained that every year, millions of pieces of clothing are not sold and are sent to landfill, so it would be better to buy less. "We need to educate the new generations," he added.