Working with OHSU, Nike turns company resources to PPE
08/04/2020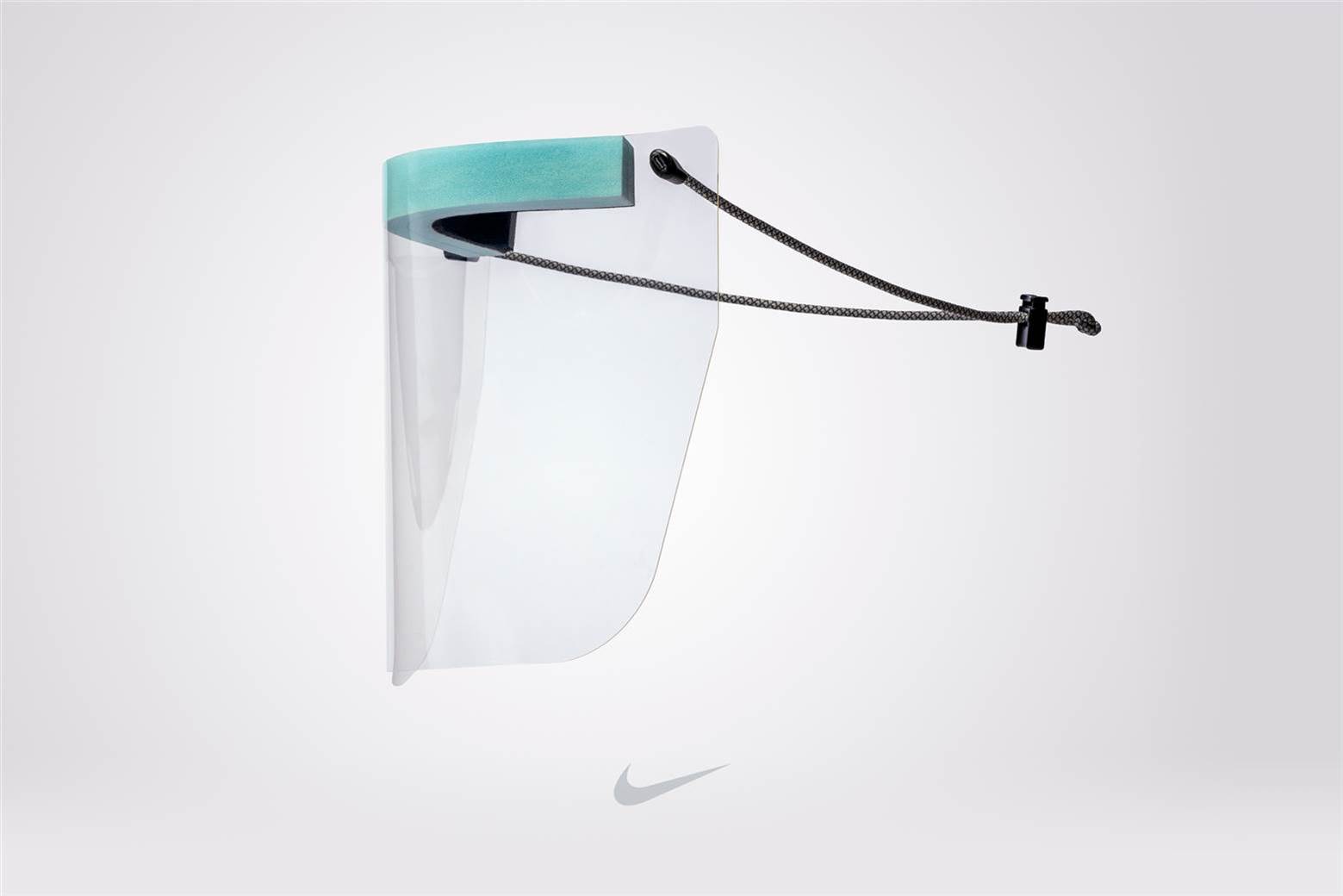 High-functioning full face shields and powered, air-purifying respirator (PAPR) lenses designed by health professionals at Oregon Health & Science University (OHSU) are being brought to life with the help of Nike's materials, manufacturing and product teams.
The full-face shield makes use of a range of elements from the brand's footwear and apparel. TPU from the signature Nike Air line will be used to create new lenses for PAPR helmets, with welded segments to fit the helmets' specifications. Collar padding for shoes and cords intended for apparel will also be repurposed for the Personal Protective Equipment (PPE).
"When OHSU shared its current face shield, finding a way to reproduce the equipment with Nike-owned materials and manufacturing facilities became an immediate goal," the brand said. "The aim was not just a high-functioning shield, but also one that allowed a simple model of production."
Streamlined into a nine-step process, the manufacture of the shields is the result of a collaborative effort between Nike's teams and manufacturing groups at facilities in Oregon and Missouri.
The full-face shields help protect healthcare workers' faces and help to prolong how long they can safely use a surgical or N95 mask, according to Miko Enomoto, a medical doctor and associate professor of anesthesiology and perioperative medicine, OHSU School of Medicine.
Nike said that although the shields and lenses are a new output for the brand, specialisation in custom extrusion of polyurethane film and sheet makes the facilities uniquely suited to serving this need. The Nike Air Missouri facility is adapting its capacities and adopting production line procedures in line with government guidelines.
Nike delivered the first shipment of donated full-face shields and PAPR lenses to OHSU on April 3. Both will be provided to health systems in Nike's world headquarters region, including Providence, Legacy Health Systems and Kaiser Permanente, and others across the state of Oregon.