Jean Hegedus: Lycra likes the low-waste look
16/01/2020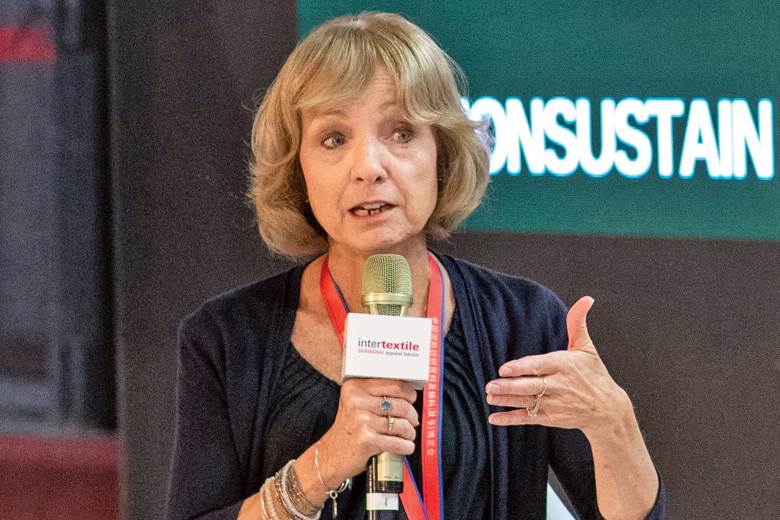 Dialogue: Jean Hegedus, The Lycra Company
Lycra launched a new product last autumn called EcoMade fibre, calling it the first branded elastane made with waste content, explaining that this waste is "pre-consumer", which is to say waste material from its own factories for which, previously, it could find no use. Here, sustainability director, Jean Hegedus, explains that this initiative is just one component of a wider platform called Planet Agenda and that minimising waste is the platform's number-one priority.
What is different about the materials The Lycra Company has decided to use to produce its EcoMade fibre?
We are using Lycra fibre waste from our own production sites.
The company has described this waste as 'pre-consumer'. Does this mean material that is recycled prior to any product going to consumers? Or does it mean material that is recovered and recycled from finished products that consumers have already used?
It is recycled prior to going to consumers.
Is Lycra EcoMade fibre 100% recycled or is it only a proportion of the content that comes from these 'pre-consumer' sources? If it is a proportion, what is the percentage?
It is presently made with 20% pre-consumer content, recycling our own production waste. We have a wider sustainability programme called Planet Agenda, part of which is a 'manufacturing excellence' pillar. Our first priority is to minimise the generation of all waste, including fibre waste. This led us to create Lycra EcoMade fibre. This is a smart and environmentally friendly way to use waste, providing our customers a great new offering in the process.
At the time of the announcement, The Lycra Company said it would use EcoMade in the production of a majority of its Coolmax and Thermolite fibres by the end of 2021. It was not immediately clear if this meant that these products' content will be, mostly, the new recycled material or if, instead, a majority but not all of the company's Coolmax and Thermolite output will contain some of the waste-containing material. Can you clear this up please?
Our Coolmax and Thermolite fibres contain mostly polyester. In Coolmax, polyester helps transport moisture away from the body. Thermolite uses hollow polyester fibre to trap warm air between the fabric and the skin to offer lightweight warmth. Some of this polyester is recycled. EcoMade technology will increase the recycled content in the new versions by 2021. They will contain 97% recycled content. Our goal is to convert the majority of our Coolmax and Thermolite fibres to the new versions by 2021.
Is it the company's aim to keep pushing up the share that Lycra has in the fibre mix of fabrics that apparel brands and manufacturers use?
We see ourselves more as a solutions provider. We've been able to take the Lycra polymer and put it in garments in pinpoint areas for select shaping. Lycra is also in other products such as cosmetics now.
What is the wider picture of the way you are managing waste and will this include using post-consumer waste in the future?
As mentioned, we don't want to create a lot of waste to begin with. We asked ourselves how we could reduce our waste below 1%. We were able to do that by taking waste and putting it back into fibre production. We're exploring different ways to use post-consumer waste. That's the ultimate goal, but there are technological challenges. I have every confidence we'll get there but with stretch fibre it's different. You need to work with suppliers to bring things together and you've got to get consumer understanding and consumer demand.