Celine Huang: Seeing stars
31/10/2019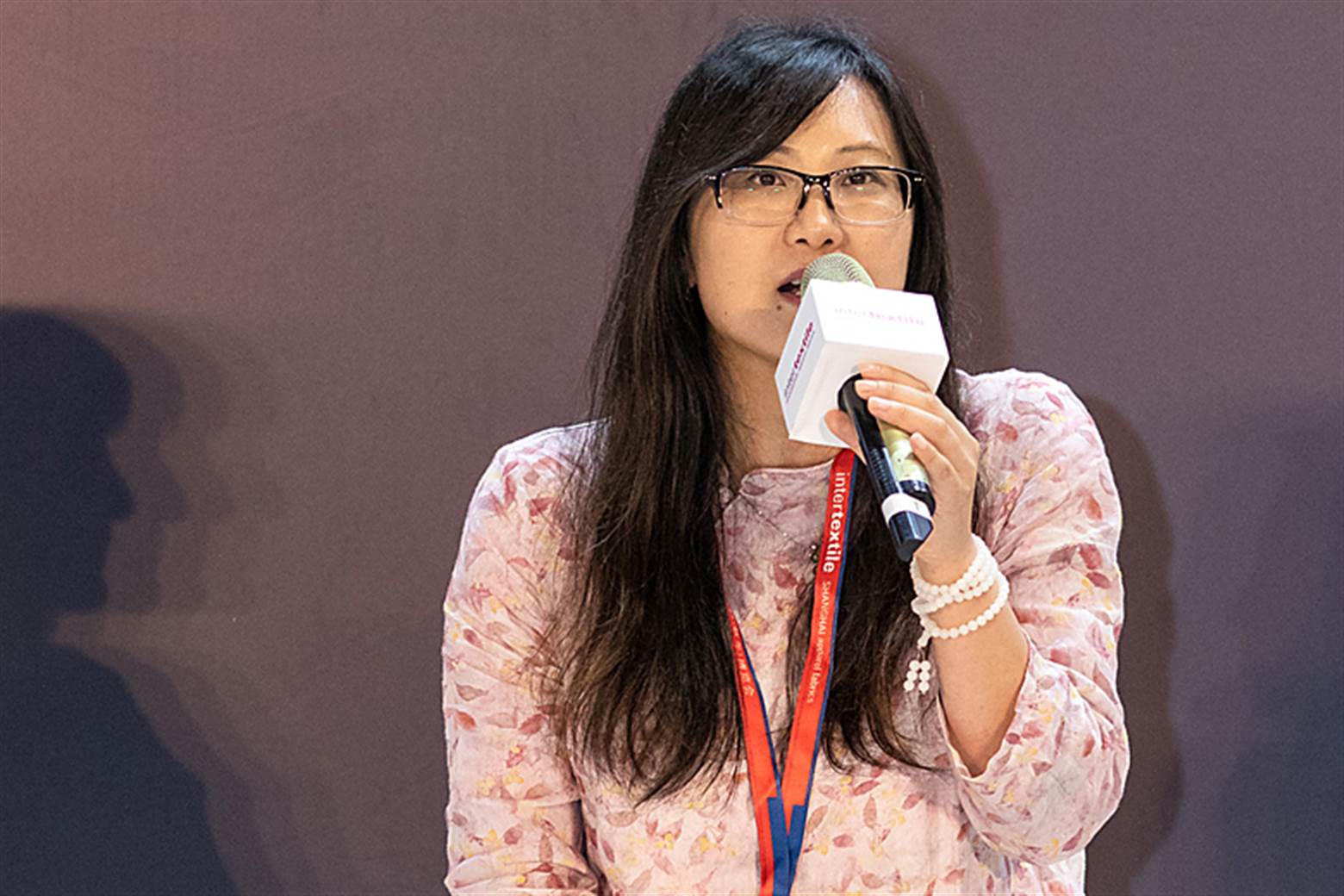 HeiQ China's CEO updates WSA on the consumer market in China and explains how environmental policies are enacting profound change.
GAME CHANGERS: Celine Huang, HeiQ CHINA China
Swiss textile innovator HeiQ announced the creation of a new subsidiary in China in July to help it more effectively serve its customers in the region. Celine Huang, who has extensive experience in the textile industry and an academic background in chemical engineering, dyeing and finishing, is HeiQ China's first chief executive.
You said at the time of your appointment that you believed HeiQ's technology could make a difference to China's apparel market. What convinces you of that?
I have been in this industry for 20 years and I would say that the industry in China is just starting now. Working mostly for textile chemical companies such as DyStar and Clariant, I've witnessed the change that is taking place. The reason I think HeiQ can help is that it is a young company that is really focused on functional treatments. Not only that, it goes to see brands and to see for itself what's happening in the consumer market. It's one thing talking to mills and the industry, but talking to brands directly requires a different language. That's what's different about HeiQ.
What does it tell us about the market in China now if it is ready to adopt advanced textile technology rather than only focus on price?
The market in China is ready for that now. In November, we have the Double Eleven online shopping festival. In the early days of that, ten years ago, at the start of internet shopping here, it was all cheap, cheap, cheap. Last year, you could see that outdoor clothing, functional garments, were much more in demand. Consumers wanted to buy products that offer extra warmth or waterproofing functionality. We have one customer who produces underwear that incorporates skincare functionality and it's proving very successful with Chinese consumers.

Which particular functionalities that HeiQ can offer do you think Chinese customers are looking for as top priorities?
People here are doing more and more sport. Running, for example, is really booming. Our HeiQ Smart Temp activated cooling range is, therefore, a good focus for China. Clothing to help runners and others control their temperature, products that cool you just right are going to be increasingly popular. HeiQ Eco Dry, too, our durable water repellency products that are PFC-free and more eco-friendly, will be important here.
If you consider another development, HeiQ XReflex, it might make you think about the drive in China to encourage greater interest and participation in winter sports in the build-up to the Winter Olympics in Beijing in 2022. Our information is that many Chinese people are becoming enthusiastic skiers, snowboarders and so on, and are willing to invest in the right clothing, which means clothing manufacturers must be interested in technologies such as HeiQ XReflex, which can cut garment bulk by 50% with no compromise on warmth. However, is there time for HeiQ to get it into programmes in time for Beijing 2022?
We've already started talking to Chinese and international brands about this. It's absolutely true that people in China are becoming enthusiastic about winter sports, even young children. My son is in the fourth year of primary school and he is learning ice hockey. He finds it all very exciting.
Is it true that Chinese people's sensitivity to odour is different from that of consumers in markets such as Europe or North America? If so, what bearing will this have on the way antimicrobial and anti-odour textile finishing products work in clothing here?
All people are different, but in general if you do more sport, you will sweat more and, in that context, it's natural for odour to be more of a concern and people will welcome technology that can address this. I would say this is mostly linked to the increase in sporting activity, but even for work, if you spend all day in a big city, to have anti-odour functionality in your shirt is a good thing. HeiQ Fresh is a family of technologies that can solve this problem. It contains heavy-metal free options, with no silver. It's all natural; the technology is sugar-based.
What changes in attitude towards sustainability have you noticed in the textile industry in China in the last ten years?
It's not only the last ten years. I would say it's the last 20 years. The biggest change has been the increased levels of environmental protection here and it's affecting us all because now we can see blue sky during the day and the stars in the sky at night. I remember reading stories to my son and there would be references to seeing stars in the night sky and I had to try to explain to him what that meant. Living in Shanghai, he had never, at that point, seen stars. Now he has. Now we can see the Plough, the Big Dipper, most evenings. The environmental push has made a big difference.