Lutz Walter: The shape of things to come
22/02/2019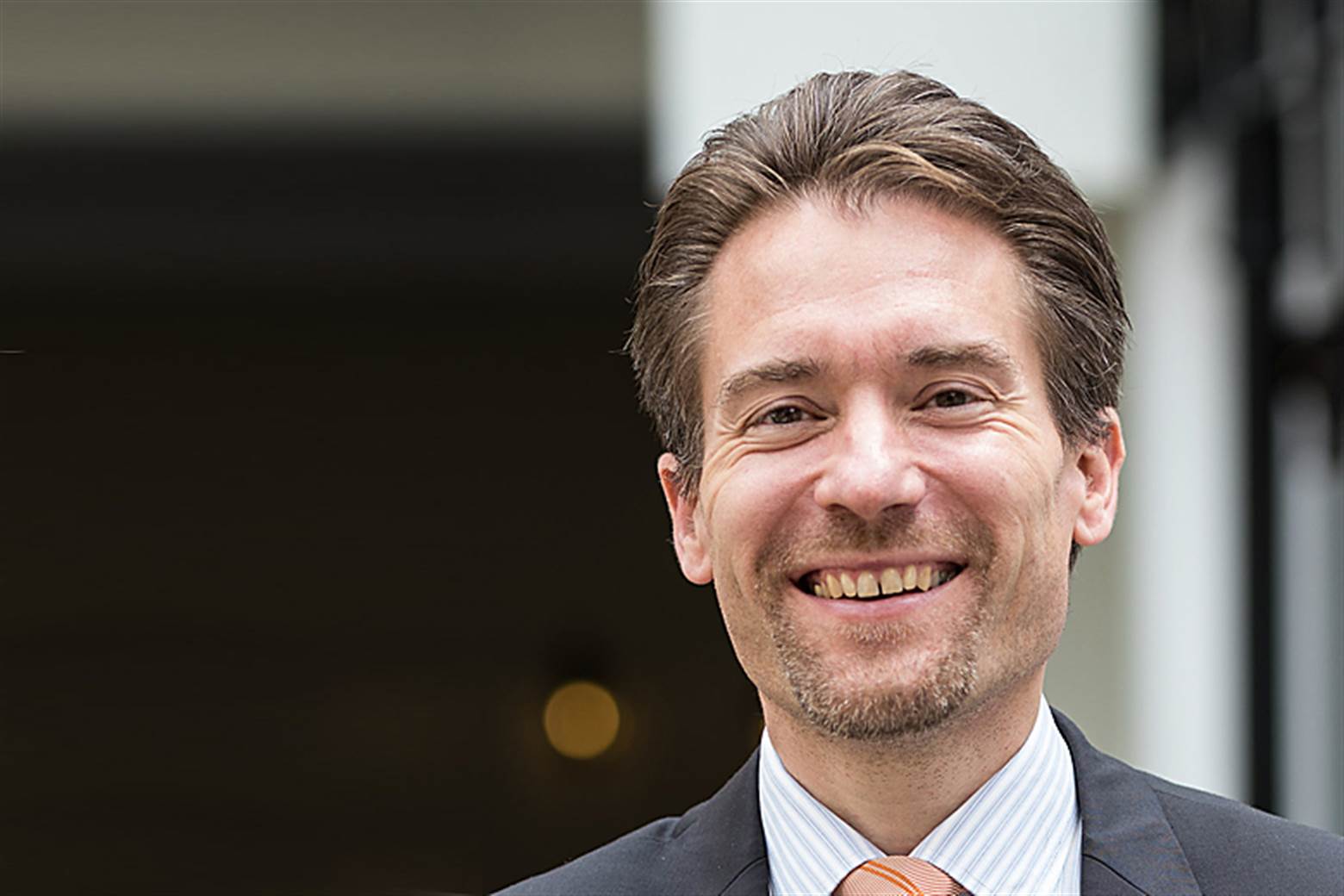 As director of innovation and skills for the European Apparel and Textile Confederation (Euratex), Lutz Walter is well placed to offer insight into some of the challenges that the continent's textile and clothing sectors look set to face in the coming years.
GAME CHANGERS: Lutz Walter, Euratex
It's 20 years since Lutz Walter joined the European Apparel and Textile Confed­eration (Euratex), working first as research and development manager and then, since March last year, as director of innovation and skills of the organisation that is the voice in Brussels of the European clothing and textile industry. A commitment to innovation has led him into parallel roles as secretary general of the Technology Platform for the Future of Textiles and Clothing and as founder and managing director of a consultancy called Think Innovation. His view of the shape that the European textile and clothing sectors will have in the near future is more sharply defined than those of most observers.
To what extent is the textile and apparel industry in Europe still important in 2019?
It's a strategic industry. In 2017, it had employment figures of 1.7 million people across the 28 member states of the European Union, so it's large.
In the context of the future of those workers, what was the significance of the Digital TCLF Industries project that concluded in February after two years?
That project's main focus was on the digital skills we believe those workers will need to have by 2025, but the digitalisation of textile and clothing workplaces is affecting them already. Its effects are probably being massively underestimated. It is affecting skills and employees massively. It's not just us; many other industries face this too. And you have to face up to it if you want to survive and prosper. The way digitalisation has dismantled traditional sales channels has been well documented, but this is being felt all the way along the supply chain.
What concrete results have come from the project?
We have identified the jobs, or rather areas of work because this doesn't refer specifically to job titles, that are going to be most impacted. It's been about identifying digital skills-gaps then working out how to teach people those skills. There is support in place, including financial support, to help companies do this. A follow-up project called Skills4Smart TCLF Industries 2030 has already been running for more than a year and will continue until the end of 2021. It's funded by the European Commission through its Erasmus+ programme for education, training, youth and sport. The total grant available is just under €4 million.
What are the areas of work the initial project identified as priorities?
There are nine and it's very important for us to find people to do them, including upskilling and reskilling among existing workers. The ones that apply most clearly to textiles and clothing (TCLF also includes leather and footwear) are supply chain data manager, product trend manager, product lifestyle manager, finishing technicians, digital marketing professionals and research and development information researcher. No one has a crystal ball, but if things work out the way we think they will, we need to be ready.
What's the best way to convince people in the workplace that learning new digital skills will be a good thing, especially if some of them harbour a fear that new digital tools, automation, the Internet of Things and so on could lead to a loss of jobs?
We have to convince them that learning those skills will make their lives easier. It's a misconception that automation will just replace people. Are we assigning some tasks to machines? Yes. But that has always happened, throughout the history of this industry. Robotics are not going to replace people, principally because most people are not just doing one specific task in the workplace. There are always elements of creativity and judgement in what people do at work and that's much more difficult to automate. What needs to happen is that our companies need to combine humans and technology in a much smarter way than ever before.
How easy do you think it will be for European textile and apparel companies to achieve that?
Companies realise that finding and retaining skilled workers is their number-one priority. The world is moving very fast and companies need to take their workers with them on the roller-coaster ride, constantly training and upskilling the people they already have and bringing in new people, as well as new technology. Most of the companies we are talking about are small and we cannot leave them without support. Organisations such as Euratex, professional bodies, vocational education and training bodies and policy makers all need to support this.
Could bigger clothing brands with more resources do more to help others in the industry adapt to the needs of the digital present and future?
I have talked to them about this and they say the world is changing so quickly for them that they have to have a faster model for education and training than any external body can offer. They need something more fluid and they have the resources to put it in place themselves. We need to focus more on small and medium enterprises. It's also true that small and medium companies are often suppliers to the big brands. I have spoken to textile companies in eastern Europe who say big brands have been chasing them, but the smaller companies don't even want to pick up the phone because they don't have the people or the production capacity to start working for such big customers. That must be a shock to the system because those big companies have been used to small suppliers falling over themselves to work with such prestigious customers. If that's changing now, maybe that will encourage the big players to become more involved in projects like ours.