Elgar Straub: What new technology tells us about textiles
20/06/2019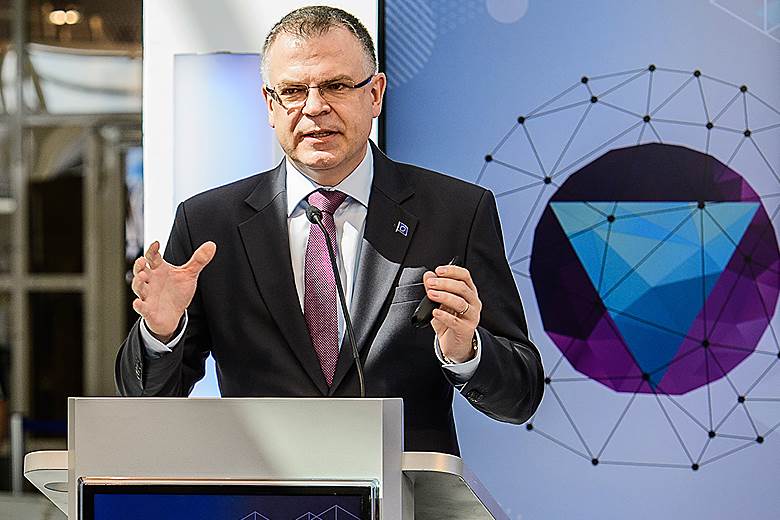 VDMA, the main industry association for German mechanical engineering companies, has an entire section dedicated to makers of technology for processing textiles, leather and footwear. Elgar Straub is that section's managing director.
GAME CHANGERS: Elgar Straub, VDMA
How successful are the textile industry members of VDMA at the moment?
It's a time of insecurity, as it is in other industries, including automotive. For our division of VDMA, we exported sewing and garment technology with a value of €502 million in 2018.
How does that figure compare to those of previous years?
It's down by 16.6% compared to the figure for 2017 when German technology providers exported sewing and garment technology worth €602 million. When it comes to international exports, Germany ranks third in the world, behind China and Japan. We've seen good growth in the last ten years. Germany's figure for 2009 was €274.1 million. This means that between 2009 and 2017, we saw growth of 120%. In 2018 there was something of a temporary halt, but we have a lot of innovation to come to market and that will help us get things moving again.
Which are the most important export markets for Germany's sewing and garment technology providers?
You may not expect this, but Poland is number one. Poland has seen a massive upswing in technical textiles and companies there have invested a lot. China, Italy, the US and France follow. Something I always stress is that you can see that these are all high-wage countries with high-quality production. This means German industrial products are rated very highly.
Which technology developments would you highlight?
Industry 4.0 and, especially, what you can do with it. In our industry, we've taken major steps along this road already. When you look at mechanical engineering as a whole, we are really pioneers. We are close to users and they confront us with requests and wishes and this speeds up innovation. Next steps will be about using artificial intelligence to cope with digitalisation and bigger data volumes. There is also the sustainability trend, which is here to stay for our industry. Many exhibitors at Texprocess 2019 had invested heavily in these advances and had exciting things on show at the fair this May.
What response would you give to garment industry workers in other parts of the world who often fear that new technology will mean the loss of their jobs?
Well, the point is to create new jobs. Industries change. Bangladesh, for example, is one of the most important textile and garment production locations in the world and there are now impressive figures for exports of very advanced technology to Bangladesh. Bangladesh is buying advanced technology for higher-quality, more flexible production and guaranteed sustainability. I don't think there will be fewer jobs as a result of this; there will be other jobs, better jobs, for more qualified people. Nobody in the industry today wants the jobs of the nineteenth century.
Would you take a nineteenth-century job if it were the only way to give your children an education and put food on the table?
It's no longer true that this is a cheap industry that wants just to find the cheapest place possible to manufacture clothes in. China is a very good example of this.
Why then do we hear of so much textile and garment production moving to places such as Myanmar, Cambodia, Bangladesh and so on?
A lot of production has moved from China to other countries but this industry is still responsible for a huge number of jobs in China and a lot of innovation is coming from there. The reason Bangladesh is interesting is that it has such a large population. Cambodia does not and that's why Cambodia cannot really be a solution in the way you suggest. Some production has moved there, and to Myanmar, but Cambodia is already full.
What other options exist for manufacturing garments today?
I have already mentioned Poland. Poland has brought a lot of production back to Europe. So has Romania. We can't bring everything back, but there is a lot that could come back to Europe. It won't be for T-shirts. At least, I don't think so. And it probably won't be to Germany or the UK, but those are countries that have other things to offer.
Which other things do you have in mind?
We've already seen projects that seemed successful for making customised sneakers and customised sweaters. We will see more of this. Consumers in a shopping mall will be able to design their own sweaters on a screen, choose the colours they want, carry on shopping and go back to the clothing store two hours later to collect the finished product. It will be a little bit more expensive than a normal sweater but not prohibitively so.