Take back to end throw-away culture
16/01/2020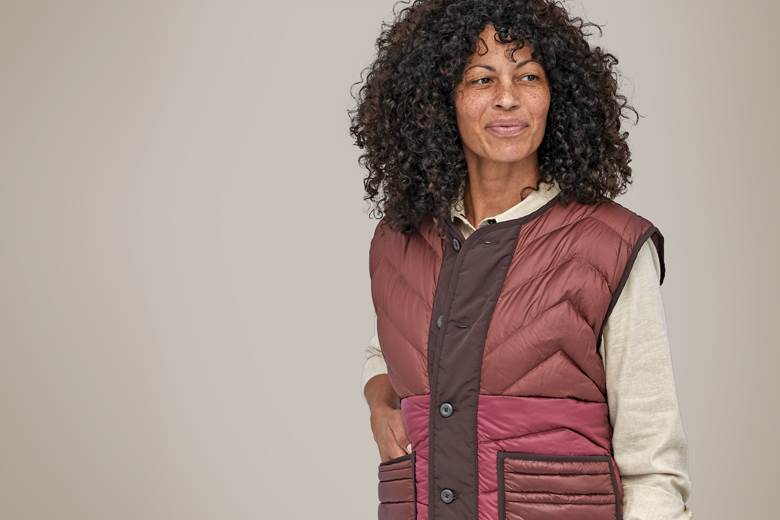 Though it feels counter-intuitive for brands and retailers to collect used clothing for resale or recycling, takeback schemes are spreading. They are being touted as an opportunity to introduce a virtuous twist to a linear economy and they may also contribute to adding value to second-hand goods.
Keeping clothing in circulation is widely regarded as one of the best solutions for one of the apparel industry's many environmental challenges. This is ostensibly the main goal of takeback programmes that are on the rise globally. Some retailers have gone one step further by opening second-hand e-stores and creating new products from discarded ones. As these renewal models expand their scope, they are introducing the first examples of reverse logistics to the apparel industry.
An early promoter of takeback schemes, Japanese fast fashion retailer Uniqlo has been collecting unwanted clothes for the UN Refugee Agency (UNHCR) since 2006. The Fast Retailing Group company says it had donated 36 million items of clothing to refugees and people in need in 72 countries and regions by August 2019.
Through its Common Threads programme, which morphed into Worn Wear in 2013, US outdoor brand Patagonia has a long history of providing its customers with repairing services to keep clothing in circulation. It claims that more than 100,000 repairs are made every year. Some of the clothes returned to the brand are then resold through an online shop, specifically for second-hand goods, that it launched in 2017. Worn Wear trucks also travel throughout the US and Europe making regular stops to repair damaged clothing and bags. The company has also stepped up its buy-back programme, offering credit of up to $100 to consumers who return products they no longer use. This, says Patagonia's Worn Wear and corporate development director Alex Kremer, has resulted in 130,000 items going back into action.
Refurbishing in store
The brand's newest move is the creation of a collection of ReCrafted items sold online and in a temporary shop in Boulder, Colorado, from last November to this February. The garments are made from materials from used clothing that is too damaged to be worn again itself, with an average of three to six used items needed to create a "new" garment or bag. "Our goal is to maximise value and extend use, in all ways possible," says Mr Kremer. The brand partnered with a Los Angeles-based workshop which took care to design products that have a recognisably "Patagonia aesthetic," he says.
VF-owned company The North Face launched its own used clothing collecting system, known as Clothes the Loop, in 2013 in the United States and in 2019 in Europe. "The programme is now running in over 150 stores around the world. Items placed in the collection bins are sent to a recycling centre where they are carefully sorted. They are then reconditioned, repaired or transformed for reuse, thus extending their life span," says sustainability and CSR manager Julian Lings. To date, he says the company has collected over five tonnes of clothing and footwear. Products that customers no longer want and that can be re-worn are now fixed and refreshed, rebranded as The North Face Renewed and sold on a 're-commerce' website launched in 2018.
Since it first began collecting clothing in stores in 2014, H&M says it has retrieved 4.4 tonnes of clothing. Like many retailers, the Swedish fast fashion group has partnered with I:Collect (I:CO). A division of German garment collector SOEX, I:CO was founded in 2009 to "proactively" collect discarded items by working directly with retailers, says marketing director Lars Spicher. "We have operations in 60 countries and have collected 130,000 tonnes of used textiles through these retailer partnerships."
Various different uses are found for these, including resale (50% to 60%), recycling into cleaning cloths or insulation (35%-45%), and transformation into combustibles for energy production (3% to 7%); providing these details, Giorgina Waltier, H&M's sustainability manager for the UK and Ireland, points out. "No clothing recycled with H&M will ever end up in landfill," she points out. In addition to setting up a second-hand clothing e-shop last year, the retailer has also recently announced a partnership between COS, one of its higher end brands, and The Renewal Workshop.
Since 2016 The Renewal Workshop works with brands to help reduce waste by repairing unsellable goods, which it either returns to the brand or sells on its own e-shop. The organisation based in Oregon is now expanding to Europe and has opened a facility in Amsterdam to offer its services to European apparel brands.
Cash or credit
Re-commerce is inspiring new companies and business models. Since 2016, California-based Yerdle operates resale websites for brands, including Patagonia and REI. In the UK, Stuffstr is developing a system to allow consumers to sell back clothing to a retailer in exchange for store credit. The company set up a pilot system with adidas last November, which is only available to select customers, namely UK members of its Creators Club. In an earlier test with department store John Lewis, in June of 2018, the start-up claims that customers who downloaded the app and used the service would nearly immediately sell back some 20% of the items they had purchased in the last five years. The company says that most of these customers had never resold anything previously, and some had never even taken their used items to a charity shop or recycling facility.
In addition to raising awareness among consumers, take-back schemes are a "first step to discuss other possible measures," says Michael Emmenegger, Head of Corporate Development for Swiss used garment collecting, sorting and recycling organisation Texaid. "We see growing interest from retailers looking for a solution for both their unsold stock and post-consumer clothing." Heightened consumer awareness and new circular business models in the textile industries are other factors favourable to the development of these programmes, he says.
Like Soex in Germany, Le Relais in France or Traid in the UK, Texaid collects all types and brands of clothing, home linens and shoes, whatever their condition. But quality is going down, says Mr Emmenegger and this is impacting the economics of used clothing collection. These organisations draw their main source of income from the sale of second-hand garments, more than from their downcycling into cleaning cloths, shoddy or insulation material. Considering this, buy-back systems as offered by Stuffstr or Patagonia may only be suitable for high-quality products.
Brands and retailers are turning their takeback schemes into a new source of revenue and promoting them as a contribution to sustainability. A double bonus—but used clothing collectors, especially those linked to charities, fear this is a new form of competition that will make it more difficult for them to finance their activities and social mission. Uniqlo takes care to point out that it partners mostly with charities and NGOs, and seeks to distribute locally the clothing it collects locally, says Jean-Emmanuel Shein, global director of sustainability.
"Takeback schemes are one element of a virtuous circle as they help increase the amount of clothing collected. Every kilogramme of used clothing that is diverted from the bin is a good thing," says Alain Claudot, head of Eco-TLC, a French not-for-profit company that collects an 'eco-contribution' that brands and retailers pay for the clothing, linens and shoes they sell in France. This rare example of Extended Producer Responsibility (EPR) is used to fund research into recycling solutions that will benefit the entire industry. Though he sees them as positive, Mr Claudot does however question whether takeback programmes are not a commercial and marketing ploy to encourage consumers to return to a store to buy more.
Made to be remade
Takeback schemes help declutter consumer closets and increase the amount of used clothing collected, but do they contribute to closing the loop? Few retailers or brands seem to be using fibres from recycled clothing they have collected. I:CO does create specific streams for clients seeking to develop a circular model, as H&M has done with jeans. Patagonia says it is actively seeking recycling solutions for the used clothing that it is, for now, stockpiling in its warehouse in Reno, Nevada.
As a result of a partnership with Japanese textile group Toray, Uniqlo is setting up what could become a truly closed-loop product cycle for its down jackets. Toray says it has developed special extraction machinery to automate the tasks of cutting, stirring, separating and recovering a secondary raw material. "For this project, we currently collect down items that customers no longer need in stores in Japan only," says Mr Shein. A down jacket, especially Uniqlo's ultralight versions, would be particularly challenging to recycle.
It is recommended instead to design for recycling from the start. Italian outdoor brand Napapijri, a VF company, has introduced a new version of its iconic Skidoo jacket made in a single material, Aquafil's regenerated Econyl polyamide 6. After at least two years' wear, it will take the jacket back to send it to Aquafil for recycling.
Norwegian outdoor brand Bergans and cellulosic fibre company Spinnova have joined forces to launch what they call "a fully circular, subscription-based takeback and reuse concept" called the Collection of Tomorrow. The prototype backpack is made in natural materials and without plastic or metal accessories. Like future products that will follow and form part of the collection, subscribers will be able to return the backpack to Bergans when they have finished using it. Bergans will then pass the bag back to Spinnova, who will turn the fabric into fibre again, which Bergans will use to make a new item for the same subscriber.
Circular design systems rely on consumers returning the item when no longer used or at its end of life. This is also the thinking behind takeback schemes. They may well become standard practice for retailers and brands in the future, especially if they lead to new revenue streams and encourage customers to return to stores. Their impact on fully closing the loop remains to be seen.