The slow switch to waterless
31/10/2019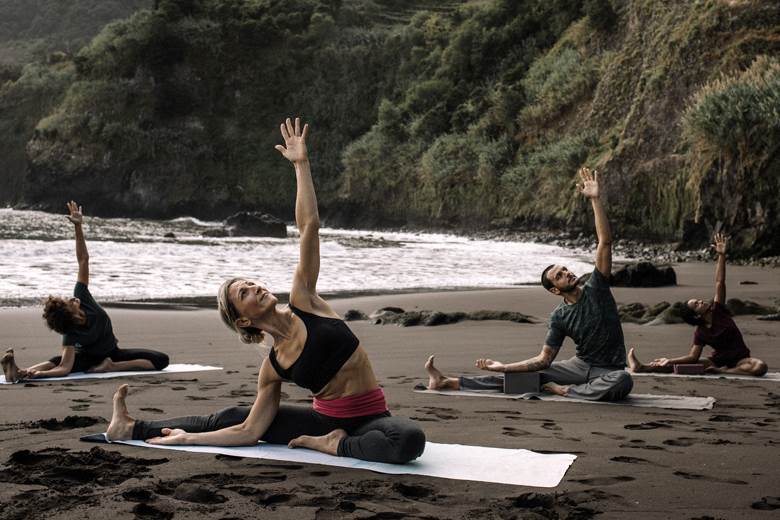 Waterless textile processes using supercritical carbon dioxide (scCO2) or plasma have the potential to radically reduce the textile industry's dependence on fresh water.
It is safe to say that the textile industry relies heavily on clean water for many of its processes, from agriculture to spinning, weaving and fabric finishing. The World Bank estimates that the dyeing and treatment of garments is responsible for 17% to 20% of industrial water pollution globally. In its 2017 report 'A new textiles economy: redesigning fashion's future', the Ellen MacArthur Foundation states that 20% of industrial water pollution is attributable to the dyeing and treatment of textiles. The 2017 'Pulse of the Fashion Industry Report', released by the Global Fashion Agenda and Boston Consulting Group, says the fashion industry's water consumption represents some 79 billion cubic-metres of water per year, 2% of all freshwater extraction globally, and more than 10% of water used by all types of industry.
Turning the tide on this excessive use of a key natural resource is nothing short of a titanic task. If the textile industry is to shift to waterless processes, it will need a fundamental retooling, which takes time. DyeCoo, a Dutch company that makes high-tech machines using supercritical carbon dioxide to dye fabrics, has been working on a waterless dyeing method for many years. The first machines were acquired by Tong Siang, part of Thai company Yeh Group, and in the early 2010s big-name brands including adidas, Nike, Peak Performance and Mizuno marketed products made with the innovative technology. A recent scan of these brands' websites shows no signs of any products currently available having been 'DryDyed', the trademark introduced by Yeh Group.
The high initial capital investment needed to acquire these machines, whether those made by DyeCoo, whose equipment is based on technology developed by another Dutch company, FeyeCon, or Applied Separations, based in Allentown, Pennsylvania, could certainly be one reason why their adoption has been slow in the low-margin textile industry. The introduction of stricter regulations regarding water use could put pressure on mills and dye facilities to make the shift, but this has not happened yet.
Since presenting its first prototype machine in 2008, DyeCoo has made improvements and introduced a fourth-generation machine, DyeOx 4, in 2018. This new version was built with input from a.o. Tong Siang, an early adopter and investor in the Dutch technology. In the past ten years, DyeCoo says 12 machines have gone into operation for commercial production. The company is currently manufacturing two other machines that have been sold. "Like many new and sustainable processes, our technology is a disruptive one," says Femke Zijlstra, DyeCoo business development manager. And, like many disruptive technologies, the scaling up has been a long process. In addition to Yeh Group, companies that have acquired DyeCoo machinery include Li-Cheng, Far Eastern New Century, Eclat and Formosa Taffeta in Taiwan and CleanDye in Vietnam.
The new DyeOx 4 has three vessels that can dye batches weighing up to 200 kg, and process 24 batches a day. DyeCoo claims that its waterless system reduces dyestuff use by 68%, energy consumption by 34% and that the resulting fabrics have equal or better colour-fastness (wet and dry) and levelness of colour intake compared to conventional dyeing methods. The carbon dioxide used is said to be retrieved from other industries and is 95% recycled, releasing very little or none back into the air.
Though it can theoretically be used to dye different types of materials, supercritical CO2 has been applied mainly on polyester. "For hydrophobic fabrics, CO2 processing is preferable to water-based methods," says Ms Zijlstra. The disperse dyes used to tint polyester materials are said to dissolve naturally in carbon dioxide. Furthermore, the many auxiliary chemicals that are needed to dye polyester using wet processes are not necessary with CO2, says Rolf Schlake, CEO of Applied Separations. While existing dyes for polyester can be used in the waterless technology, this is not the case for other fibres. DyeCoo and Applied Separations say they are working with major dye suppliers to develop the necessary chemicals. Their ability to expand the use of CO2 dyeing to other fabric types other than (recycled) polyester depends on the availability of suitable chemicals for dyeing, says Ms Zijlstra.
Positive outlook
Change could be in the air, as Patrick Lohle, owner of Dutch children's wear company Jolo Fashion Group and an early believer in the technology, has found support and funding to open a dyeing facility near Ho Chi Minh City in Vietnam. Partners in the project include Mr Lohle's cousin Olaf Lohle, BonPrix, an Otto Group brand, and DGGF, a Dutch state fund. DGGF also helped finance the acquisition of three DyeOx 4 machines (at €2 million each). The CleanDye House was officially inaugurated in April this year, but the installation took a bit longer than expected and operations began fully this past September.
When DyeCoo presented its first DyeOx machine in 2008, Mr Lohle says he saw "a fantastic opportunity" and now hopes to kickstart a waterless dyeing revolution with the new CleanDye facility. He chose to install the facility in Vietnam as he believes the country will be the next major producer of synthetic fabrics. Before making the investment, he also sought support from leading retailers that have committed to placing orders, citing C&A, H&M, Inditex, Mango, Aldi, Lidl and the Otto Group. Mr Lohle says French sports retailer Decathlon has engaged to have one million kg of fabric dyed by CleanDye, representing 40% of the new facility's production capacity. The site will also be used by DyeCoo as a showroom; he hopes to see potential buyers come forth.
In the longer term, Mr Lohle believes scCO2 processing will become cheaper than traditional wet processes, as these consume large quantities of clean water, later discharging most of it as dirty water. "Wastewater needs to be treated and cleaned, but this is a cost that companies don't yet expense," he points out. Admittedly expensive to acquire, running costs of waterless processes are 40% to 60% lower, he says. These savings are due to a reduced used of chemicals (99% of dyestuff is said to be absorbed by the fabric) and the elimination of washing and drying cycles.
Concerns regarding safety, due to the high pressure involved in bringing carbon dioxide to a supercritical state, are not an issue, he says, as the DyeCoo machines have proven to be safe in the ten years they have been in operation. "They do require high pressure, but 200 bar is common today in many industries," says Mr Lohle.
Unique abilities
Applied Separations is working on multiple fronts to make the water-free technology more attractive to the textile industry. The company specialises in lab and production-scale machines and created a subsidiary, Eco2Dye, dedicated specifically to the supercritical CO2 dyeing of yarns. Finding market pull low, the company is looking to make the machines less costly. One development in the works is to develop a dyeing process using liquid instead of supercritical carbon dioxide. This would make it possible to lower the pressure needed (currently around 3500 psi or 150 to 200 bar) and reduce the thickness of the vessel's walls, Rolf Schlake, Applied Separations CEO, tells WSA. This development would also require input from chemicals companies to supply the necessary dyes, he adds.
The company is pursuing research into various niche applications and has successfully dyed ultra-high weight molecular polyethylene (UHWMP), the material of the trademarked Dyneema yarn. Teaming up with smaller companies could help draw attention to the technology, particularly younger millennial consumers who are said to be more willing to pay the extra cost of sustainably manufactured goods, suggests Mr Schlake.
Supercritical carbon dioxide could also be used in the cotton industry for sizing and desizing processes, a possibility investigated by a team of scientists led by Poovathinthodiyil Raveendran at University of Calicut, Kerala, India, and Scott Wallen, at Florida Polytechnic University, who have been working on the topic since the early 2000s. "Our research focuses on sugars that are dissolvable in CO2 as a possible replacement for starches currently used for sizing cotton yarns," says Dr Wallen. The sizing operation coats yarns before weaving with a solution that prevents fraying and ensures smooth fabric manufacturing. This additive is then removed after weaving, another water-consuming operation. "Our application would eliminate two wet processes," he says. Here again, the carbon dioxide is collected after processing and reused. As yet, the dry technology has not attracted much interest from cotton fabric manufacturers.
A solution for recycling
"The entire technology offers much more than simply dyeing," says Daniela Trambitas, special projects manager at FeyeCon. Other sustainable applications in textiles include extracting natural pigments from flowers, fruits and vegetables to create natural dyeing materials. She also mentions the possibility of removing colour from textiles. Feyecon was part of a working group on bleaching polyester fabrics that was partially funded by the French organisation Eco-TLC. The research programme ended in 2015 and does not seem to have found an interested party in textile recycling.
For the industry to invest in the technology, pressure from outside forces and regulatory measures appears to be needed. The topic is under discussion in the French parliament as part of a law promoting the circular economy that would forbid the destruction of unsold non-food goods by retailers and brands. It would require companies to dispose of unsold goods in other ways, including recycling (and de-colourising). Reducing water use in the textile industry may require that a product's cost takes into account its impact on the environment. Without these, and the rare visionary, the switch to waterless will remain a slow process.