Why nearly 3,000 businesses are now B Corps
31/10/2019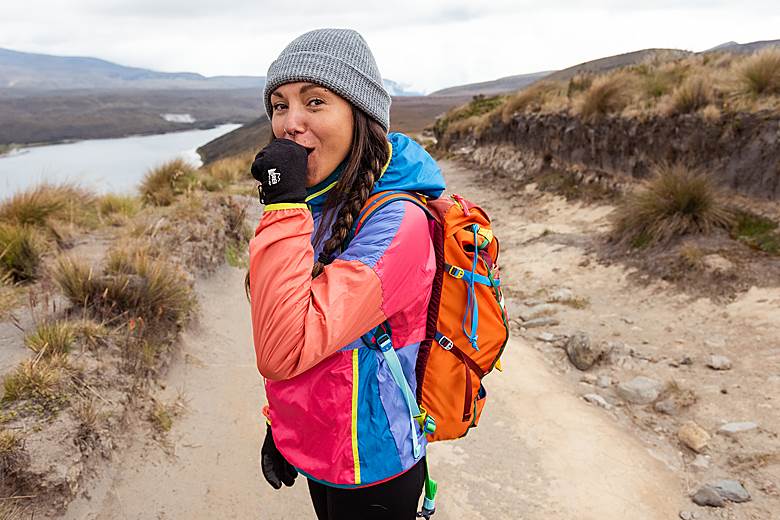 Twelve years ago, the non-profit organisation B Labs (The B stands for beneficial) awarded its first round of B Corporation Certifications to companies that had demonstrated an adequate balance of profit and purpose. There were 82 businesses certified that first year; today, there are more than 2,700 B Corp businesses around the world.
SUSTAINABILITY: B CORP
Gaining B Corporation Certification is proving popular with outdoor brands because it enhances their social and environmental credentials. Getting certified can cost tens of thousands of dollars and it has no legal status. It requires a company to be highly transparent in all aspects of their business, to ask itself hard questions about who it wants to be. It calls for hours and hours of producing documentation. Yet, in the last few months alone, the B Corp community has welcomed more big names including consumer products group Danone and the Guardian Media Group into the fold.
Why are the numbers expanding exponentially? For some businesses, this is a necessary step to keep up with a rising tide of conscientious consumers, to gain credibility among those who expect more than just products from their favourite brands. For others, becoming B Corp-certified is a means of codifying an instinct. Many founders start out with an impulse toward not just success but service – to build their business in a way that makes the world a better place.
Business as a force for good
"We envision a global economy that uses business as a force for good," reads the B Corp Declaration of Interdependence, "[one that] is purpose-driven and creates benefit for all stakeholders, not just shareholders."
This is the global economy sought by B Labs, the non-profit that administers B Corp Certification. Certified B Corporations are for-profit businesses that have met a set of verified standards in social and environmental performance, public transparency and legal accountability. To become certified, businesses complete a free, confidential initial assessment of their daily operations and business model. If it meets the minimum required score, it can proceed through the disclosures and documentation and pay fees, based on the size and complexity of the business. If it does not, the tool advises it on ways to improve.
That first quiet year of B Corp certification featured mostly small, relatively unknown businesses taking a chance on a new concept. Among those original 82 businesses was travel company Untours. For Brian Taussig-Lux, who has since become president of Untours, the timing was right. "We had been working on issues of corporate responsibility on our own. We were excited by the possibility of joining a community of other companies with the same vision," he tells WSA.
The next year, the number rose to 125; by 2010, there were around 300. In 2011, Context Travel joined the B Corp community. "We were already a sustainability-minded organisation," says founder Paul Bennett. But, he says, the approach was fuzzy. "For us, it represented an opportunity to step-change our approach. Not a change in direction, but a honing and focusing of mission." At the beginning of 2012, Patagonia signed on to the B Corp community which, by that time, had grown to around 500 certified B Corporations in 60 different industries. In 2016, when Eileen Fisher became the then-largest women's fashion company to be named a B Corp, there were 1,500 others across 42 countries and 130 industries. That means more than 1,200 businesses have become certified in the last three years. Cotopaxi is one of them.
Cotopaxi: four years in
At a glance it is clear that Utah-based Cotopaxi is a spirited outdoor brand that makes unsubtle apparel and gear. Products are vivid with big horizontal blocks of bold colours. The company's ethos and mission are not as immediately obvious, but they are woven into every aspect of its business model. Cotopaxi puts 1% of profits toward its foundation for addressing poverty and supporting community development; it also maintains transparency about manufacturing processes, works with factories that prioritise worker conditions, gives employees lots of recreational time and uses recycled and remnant materials in products. The brand became B Corp certified in 2015, within two years of becoming a company.
"Our founders were committed to pursuing B Corp Certification from the outset," Cotopaxi's director of impact, Annie Agle, tells WSA. This was, "an integral part of the company's founding and ongoing ethos". A recent example is a collaboration between Cotopaxi Foundation and International Rescue Committee (IRC), which brought company employees together to help refugee scholars apply for college and internships. Ms Agle says their giving model is key to earning B Corp Certification; their by-laws are written in such a way that the model will "remain an indestructible part of our company".
Becoming certified cost Cotopaxi $25,000, and the assessment is extensive. "It requires you to dig into practices that can be difficult to quantify or provide documentation for," she says, and "forces you to look at every aspect of how your business functions." It's worth it, because being B Corp certified sends a message to consumers, says Ms Agle. "[They see that] we have a net positive contribution upon society, and that they can trust our claims of being a mission-oriented company. We want them to know that we hold ourselves accountable and are always trying to improve and contribute more as a company." Seeking and maintaining B Corp Certification has also provided the brand with a benchmarking tool that gives clarity on ways to consistently improve. It is made easier, she adds, by having the intention to be a company "that benefits its community".
Other companies in the outdoor apparel supply chain that now proudly advertise B Corp-certified status include Kathmandu, Mountain Khakis, Sympatex, WakaWaka and Allbirds.
Meander: just getting started
Scotland's Meander Apparel is in the process of becoming B Corp certified. The outdoor clothing brand launched a year ago with a waterproof packable jacket, which founders, Jill and Steve Henry, were inspired to design following an arduous London-to-Paris bike ride. Seeking B Corp Certification seems a natural step for Meander. That standalone packable jacket? It has been followed by a sustainable line composed in part of recycled plastic bottles. That London-to-Paris bike ride? A charity cycle the couple organised in the lead-up to another worthy event: Mr Henry's expedition to the North Pole for the rugby-centred charity Wooden Spoon.
Clearly, this is a couple eager to make a difference in the world. "When we were developing our first jacket, we knew we wanted to work with good factories that treat workers fairly," says Jill Henry. She had just left the fashion industry after ten years with high-street and luxury brands, feeling disillusioned by the excessive waste produced. Her husband, an avid outdoors enthusiast, was feeling equally motivated to build a business that reflected their values. They learned about B Corporations from reading the seminal book 'Let my people go surfing' by Yvon Chouinard, founder of Patagonia. (Meander also recently reached out to join One Percent for the Planet, an organisation founded by Mr Chouinard, whose members donate 1% of sales to approved non-profits.) "The book showed it is possible to run a business differently," says Mr Henry. "You can balance doing good with profits. We've taken a great deal of inspiration from reading it, including the drive to become a B Corp."
So far, Meander has completed the initial impact assessment. Mr Henry says the company's score is a little below the required level to become a certified B-Corp, so they are working through the report's guidance on improvement. This includes adopting a formal mission statement with a commitment to social and environmental responsibility, as well as setting out frameworks to monitor water and energy usage. "Some of the requirements, such as having a written code of ethics, are things we haven't thought about as a small company; but they will put us in a good place as we move forward and grow the business," said Mr Henry.
Because of Meander's size, the annual certification fee is currently $500, but will rise as revenues rise. For Mr and Mrs Henry, the primary cost is time. "But," says Mr Henry, "it's worth it to us to ensure that we are setting up the company right and that we start as we mean to go on."
Part of the certification criteria includes ensuring manufacturing partners operate responsibly and have fair working conditions. This, Mr Henry feels, is already in place. "The thing we are most passionate about is using great quality sustainable performance fabrics," he says, "and this involves meeting some amazing manufacturing partners. We've been fortunate to find some great partners that tick all the boxes." He hopes that having B Corp Certification will build trust between the brand and its customers.
He feels there is a worrying level of "greenwashing" (businesses trying to seem more environmentally friendly than they actually are) in the industry, making it difficult to identify the truly sustainable brands. For example, he points to the hypocrisy of brands that emphasise the use of organic and sustainable cotton in the products, yet produce and ship products halfway across the world. He also recalls a conversation with one of their suppliers of recycled polyester. "He told us that many recycled products are made from virgin plastic that has been recycled before it was ever used," he said, "as it's a cheap way to call something 'recycled'. That outraged us." B Corp Certification, "will make it clear that we are not just paying lip service to these issues".
The case for B Corp
Making that distinction is more important than ever. This is particularly important in attracting millennials, who Bloomberg says have an estimated direct global spending power of
$200 billion a year. The Deloitte Global Millennial Survey 2019 finds that respondents are sceptical of business, doubting leadership's capacity to positively impact society or their commitment to bettering the world. The survey reports that millennials express their views via spending, often starting and stopping relationships with companies based on their perception of a company's positive or negative role in society.
It is not only millennials. In a recent article from Price Waterhouse Cooper UK exploring the potential value of B Corps, Isabella Fox writes that conscientious consumption is becoming more mainstream and continues to affect purchasing decisions, while environmental, social and governance (ESG) credentials are driving investor decisions and employee choices.
Rigorous research on the impact of becoming a B Corp does not yet exist, Ms Fox says, but "as Unilever and Danone continue to acquire and own B Corps, and whilst the ESG sentiment gains further traction in the market, [such research] might not be needed to tilt the balance." Revenue and growth aside, for many business owners maintaining certification is its own reward.
Context Travel's Mr Bennett has been a B Corp for eight years now, during which time the path to certification has demanded more of his company. "The process has become tougher, which is a good thing. If you're just standing still as an organisation and not continually improving, then your score will go down," he says. "This helps to drive excellence."