The companies that are showing the way on tackling waste
06/09/2019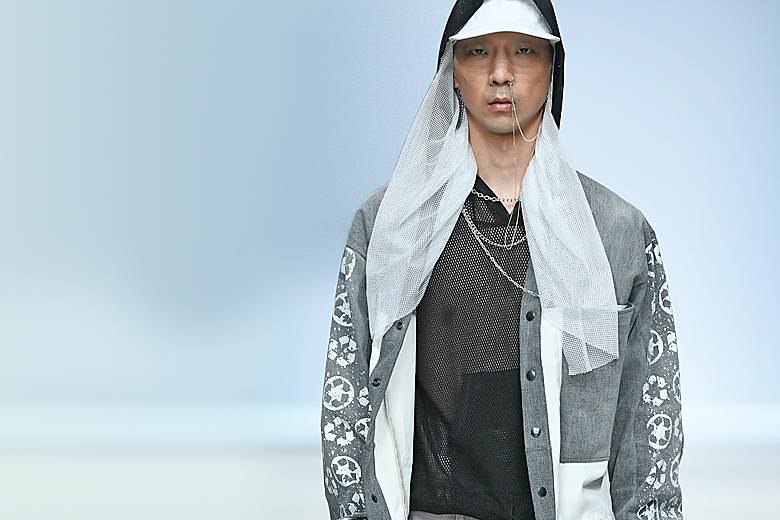 A shift to truly sustainable practices within the textile and clothing industry seems to require rethinking many of its current processes, from production to distribution and even to business models. Some companies are the showing the way.
News is slowly emerging that the apparel industry is not the world's second-most polluting. Accurate data is hard to come by, and as many point out, whether "fashion" ranks as number two or number ten does not change the big picture: it could and should lighten its environmental impact. There is room for improvement at all levels of the industry's supply chain, particularly in reducing waste. This is arguably one of its most blatant blemishes, and it is also an area that is seeing much innovation.
The Polish laundry and dye house Knk-Kanaka has found a novel solution for excess stock with UPDIWU (for UPcycle Do It With Us) which it introduced at the NeoNyt show in Berlin last July. It transforms unsold stock by dyeing the products in new colours, applying tie and dye motifs or paint-splatter patterns. "We have developed this service to help companies find outlets for excess stock. It is also available for consumers looking to refresh their old clothes," says Katarzyna Slezak, in charge of the dyeing division. The main limitation is that the process can only be applied on products made from natural fibres or man-made cellulosic fibres.
From its foundation in Lodz 15 years ago, Knk-Kanaka has implemented sustainable practices, including providing employees with a safe work environment, investing in ecological machinery and obtaining Global Organic Textile Standard (GOTS) certification in 2016, according to creative director, Ewa Rycerz. Even the labels it offers have a green touch as they are made from pineapple, banana, algae fibres or FSC-certified paper.
Finnish company, RePack has created a system that reduces packaging waste generated by e-commerce. Like Knk-Kanaka, it operates on a B2B and B2C (business-to-business and business-to-consumer) level. "We supply online retailers and brands that have e-shops with packs that we take back, clean and recirculate," company CEO and co-founder, Jonne Hellgren, tells WSA. Packs are either returned to RePack or to the client brand for reuse. In both cases consumers who return the pack, using a prepaid label, are rewarded with a voucher that will apply to a specific brand or all of the companies that have subscribed to the system.
Renew, reuse
Founded some ten years ago, with operations launched in 2013, RePack is now working with 50 brands located in 15 countries. Most of its clients are based in Europe, but a pilot test with snowboard brand 686 is currently under way in the United States. Early adopters of the system include Mud Jeans, Waste2Wear and Klättermusen. "Our system reduces waste at industry and consumer level. It is important for the environment, but it is also something that engages consumers," says Mr Hellgren. He says the return rate of its smart packs is 75%, without counting those that are sent back to partner brands, and that a pack can be used as many as 20 times.
White label eco-brand PureWaste is one of RePack's clients. The company, also based in Helsinki, specialises in sustainable basics made from recycled fabrics. "Our goal is to show that it is possible to make clothes from 100% recycled fabrics from pre-consumer waste," says Jukka Pesola, chairman of the board. Most of its business (90%) is B2B, and it draws the remainder of its revenues from sales to consumers. The company's products are made in blends of recycled cotton and recycled polyester but do not (yet) include materials made from post-consumer waste.
Knk-kanaka, RePack and PureWaste were a few of the 170 companies exhibiting at the July 2019 NeoNyt, an event owned by Messe Frankfurt, merging the Ethical Fashion Show and Greenshowroom and taking place in Kraftwerk Berlin, a former electrical plant. "This year is a breakthrough year for us," says NeoNyt show director Thimo Schwenzfeier referring to the new name of the show introduced in January. It pairs the Greek word for new "neo" with the Scandinavian word for new "nytt", chopping off a "t". Evoking the notion of 'renewed newness', it embodies the "fundamental transformation" at work inside the fashion and textile industries.
"We needed to step away from the niche market we were in to focus on a broader vision of fashion as it should be," says Mr Schwenzfeier. "This was an also essential move to attract conventional shop owners. The only way forward is to bring retailers into the discussion, as they are the ones that interact with consumers."
NeoNyt plans to expand its offering to activewear brands at its January 2020 show. Mr Schwenzfeier believes there is "high potential to merge performance and fashion in an urban explorer vein". Messe Frankfurt would like to create a "Performance Lab" environment with an experimental vibe that will also include ingredient brands.
NeoNyt is also looking to attract companies that are exploring new business models. A microfactory was on display at the July show and this is yet another area in which the event can offer innovative solutions for the apparel industry. "I can dip into the roster of Texprocess exhibitors to find innovative companies throughout the supply chain," he says. Held every two years, Texprocess is Messe Frankfurt's trade fair dedicated to apparel manufacturing and Industry 4.0.
Subscribing to sustainability
Rental services are one of the new business models that companies are investigating as a stepping stone to a circular economy. Dutch denim label Mud Jeans is a pioneer in this field as it launched its 'Lease A Jeans' programme in 2013. The subscription starts with a membership fee of €29 followed by monthly payments of €7.50. It allows customers to "rent" a new pair of jeans every year and return the used product to the brand for recycling. "Our subscription service is very popular, and it creates a sense of community," sales manager Petra Wentholt tells WSA. The company's jeans are generally sold for €119. With the leasing system, a pair of jeans will only be paid in full after 12 months, she points out. But this novel business model enables the brand to collect and recycle used jeans. Its denim fabric maker, Spanish company Royo, provides the raw material containing 40% recycled post-consumer cotton. The jeans are manufactured and laundered in a single site in Tunisia, further reducing the company's carbon footprint, she explains.
In the United States, For Days launched a similar system for organic cotton T-shirts in 2018. A $38 membership fee allows customers to receive one top, which can be swapped for another for $8, whenever they want. The start-up founded by Kristy Caylor and Mary Saunders (formerly of ethical luxury brand Maiyet) claims to have diverted 18,000 pounds of textile waste from landfill in its first year of activity.
Generating less waste
On-demand manufacturing, which theoretically make it possible to produce just the right amount of stock (without affecting sales), is another area high in innovation. The aptly named Fashion On Demand system, introduced by French fashion tech company Lectra, picked up an innovation award at Texprocess 2019. In development for four years, it is designed to automate the personalisation process for garments, from order reception and product development to final cutting stages.
Since its founding in 2013, UK start-up Unmade has explored different ways of reducing waste in fashion, from the installation of a 'Factory of the Future' in Somerset House in London in 2015 (featuring a Stoll knitting machine), to the development of software for personalisation via digital printing. This new service was launched in March 2019 with UK cycling brand Rapha. The start-up has attracted new investors and raised funds, £4.75 million from Octopus Ventures, among others. "With fashion brands and consumers increasingly conscious of wastage and unsold stock arising from mass production and mass consumption in the fashion industry, Unmade is showing itself to be a pioneer, delivering much-needed disruption in the industry by using technology to offer demand-driven manufacturing," Zoe Chambers, Octopus Ventures Future of Industry lead, declared in a statement.
From manufacturing to shipping, these companies are exploring new ways to reduce the apparel industry's impact, specifically with regard to waste. On a broader level, they also point the way to innovation in processes and business models.