The case for monofibre fabrics
19/07/2019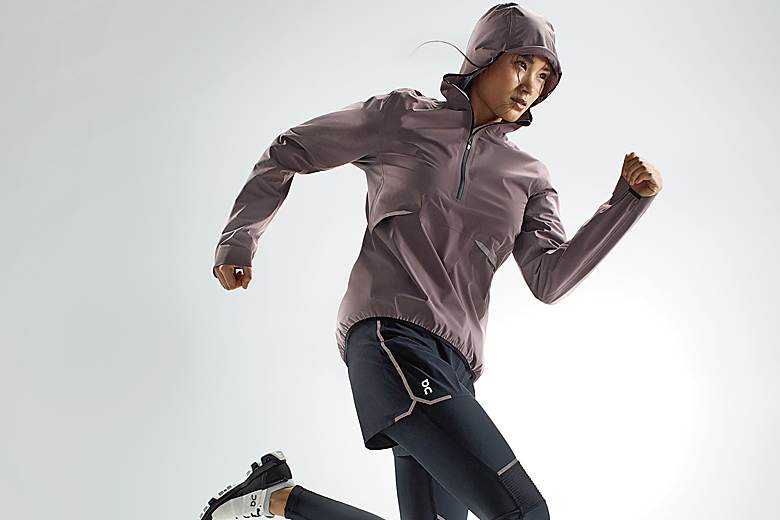 A basic tenet of designing for recycling is to reduce the number of different materials in a product. When applied to clothing, this approach counters a long-standing tradition of blending fibres to add a functional or aesthetic characteristic to a textile.
To blend or not to blend? This question has been rarely raised in the world of textiles. Up till now, adding a measure of elastane to a cotton fabric has been common practice to enhance wearer comfort, hand feel, and even to make a garment last longer thanks to its ability to delay sagging. In baselayers, wool can be used on its own, and often is, but it can also be worthwhile to pair it with a portion of polyester to speed up drying time and lower the cost of the finished product. A touch of sparkling Lurex or an X-Static yarn that inhibits the growth of bacteria are a few of many high-tech fibres that are incorporated in fractions to augment the appeal of an item of clothing.
There are many reasons to choose a mixed-fibre fabric, but there is also a growing awareness of the need to address waste in the fashion and textile industry and that these types of materials reduce the value of a product at the end of its life. The recycling of mixed materials of any type is complicated, and costly. This is driving new thinking in mono-material design by brands and suppliers concerned with sustainability.
Sports group adidas has applied this principle in the development of Futurecraft Loop, part of its Futurecraft collection of sustainable footwear. It said Futurecraft Loop shoes will be "made to be remade" from the outset and that the key to achieving this has been to use only one type of material and no glue. Each component is made from reusable thermoplastic polyurethane (TPU), including knit and midsole. "Once the shoes come to the end of their first life," the company stated, "they can be returned to adidas to be washed, ground into pellets and melted into material for components for a new pair of shoes." It added that "each generation" of shoes made from this material will meet "the adidas sports performance standard, without compromise". An analysis of this programme appears in the Footwear Technology section of this issue. The first-generation shoes are being tested by a select group of users before a wider release scheduled for spring-summer 2021.
The case for monomaterial design is often fielded by Dr Rüdiger Fox, CEO of German membrane maker Sympatex. Among the many things that need to change in the industry, "this is one step in the right direction," he says. In early 2017, the company tested the shredding of laminates made from various types of polyester materials and that contained polyurethane glue used to bond membrane and fabric, and he says the pollution level of the resulting mix was found to be less than 1%. If a higher-quality recycled material is needed, PET from post-consumer bottles can be added, but as he points out, "there is a certain level of tolerance for contaminants". Polyester is said to make up around 80% of synthetic fibres used in textiles, and all synthetics represent around two-thirds of the fibres used in clothing, so concentrating on polyester, he says, can solve a big part of the world's textile waste problem.
French textile innovation lab TopTex3 (TopTex Cubed) has focused much of its research on making high-tech clothing using a limited number of materials and components since its founding by Philippe Joffard, the former head of Lafuma, in 2016. "The processes we are developing reduce the number of materials and make clothing easy to disassemble at their end of life," he says. The techniques the lab uses include laser cutting and ultrasound or bonded seaming, which can be undone with the application of heat. Fabrics and laminates are made from recycled polyester, TopTex3 having chosen the Sympatex membrane. Shirt buttons are replaced with recyclable polyester snap buttons. Its circular design thinking extends to the entire process of making performance clothing. "The garments we make don't need a lining and their seams don't require taping; we can thus eliminate elements that will have an impact on the environment. It also leads to fewer operations during manufacturing and less energy, ultimately reducing cost," he says. "It is a simple equation, but we are finding it difficult to get the message across. The technologies we are using have been around for over 15 years." TopTex3 collaborates with brands for product development and can manufacture short runs of 10 to 50 items. It also has developed a novel heat-shaping process for textiles and has expertise in electro-textiles.
A preference for polyester
Barring polyester, few materials, whether natural or synthetic, can be used in recycled form for various garment components and can potentially be recycled at the end of their normal use. This has inspired brands such as French outdoor apparel company Picture Organic Clothing. Its first nearly monomaterial product, the Welcome Jacket, was introduced in 2013 and is made from 95% recycled polyester. "But at the time, there were no facilities that could recycle it into new clothing," says Florian Palluel, the brand's sustainability and transparency manager.
The young company was therefore more than willing to collaborate with a projected polyester clothing recycling facility in France, a partnership between French textile cluster Techtera and Japanese company Jeplan. It has developed an industrial process for recycling polyester from textiles rather than from plastic bottles, and it does this without dismantling garments, which, according to Jeplan, allows it to make recycled yarn of "optimum quality". With the support of Techtera, Jeplan now plans to bring the idea to France, where it will collect clothing, build a polyester recycling plant and produce recycled yarn. The partners are currently looking for financial backers and the facility could see the light of day in 2021 in the Lyon region of France. To show its support, Picture launched a one-month campaign to collect used clothing, setting up collection points at ten sports retail stores that stock its products. "We wanted to show our support for the project, and we need to start collecting early to have enough stock ready when the factory opens," says Mr Palluel.
Recently launched sustainable skiwear brand Lagoped, based in France, has decided to take a radical approach to sustainability by using only recycled materials and sourcing and manufacturing its products exclusively in the European Union. In addition to the presence of recycled polyester, the company has chosen to make its down jackets in a fabric that has been made downproof using a mechanical rather than a chemical finish to stop fine down from escaping. This, says company co-founder Christophe Cordonnier, is another way to reduce the number of ingredients, and chemistry, used to make clothing.
Polyester fibres come in many forms, and can be recycled, bio-sourced, made into super-fine microfibres or even stretch yarns. Sorona, a biopolymer developed by DuPont Biomaterials, is a bio-based and bi-constituent elastic polyester fibre, and is seeing its popularity grow as an alternative to elastane. "Sorona is replacing Spandex in the comfort stretch category and in swimwear for its chlorine- and UV-resistance," says Renee Henze, global marketing director. "Its main selling point is its performance, additionally its bio-based nature, which can be considered a good point either for its beginning or end-of-life story." She further says that it can be recycled in single-stream polyester recycling, and unlike Spandex, it won't have a negative effect on the garment's end-of-life options.
Weighing the options
Of all textile fibres, wool has one of the best end-of-life stories. Recycling wool is a historical and ongoing activity in the Italian town of Prato, and it biodegrades into nutrients that can be beneficial for soil. It also possesses properties that have made it a popular material for performance clothing.
Merino wool specialist Global Merino seeks to expand the thermal insulation functions of its fabrics with Loft, a new range featuring fabric constructions and structures designed to maximise the amount of air that can be trapped inside. This makes it possible to create a fabric or garment that is warmer than the equivalent weight in a flat structure, says company manager Jose Fernandez. Within the fairly wide range of references a few are 100% merino wool, but many are blended, either to provide greater abrasion resistance on the face, printability (via sublimation) or because a special yarn is needed to knit certain structures. "As much as we love merino, we accept that it is imperfect and can't do everything. As an example: we wouldn't make a ski jacket out of a 100% merino knit. It's not durable enough and doesn't have the water and wind shielding required for that application. It's simply not the right tool for the task," he says. Mr Fernandez admits that the company does consider and discuss the advantages of monomaterial design in its product development processes. To address one of the end-of-life issues of wool-polyester blends, it has switched to biodegradable polyester and is testing a biodegradable nylon.
Worth the trouble?
Attempting to design a garment with fewer different materials goes against common practice in performance textiles. "Over the years, the market has moved away from monomaterials in sports," remarks Michael Simko, global marketing director for Korean fibre producer Hyosung. He points out that rugby shirts used to be made in pure cotton and cycling gear in wool. But now, 80% of men's jeans contain some elastane. "Consumers want the functionality, the design and the comfort that Spandex provides," he stresses. Conceding that a monomaterial approach is one of many ideas to explore with regards to sustainable design, he notes that there are many others, including biodegradability. The Hyosung portfolio of fibres includes Creora-branded elastane, recycled polyester and recycled nylon.
David Parkes, founder and CEO of Concept III, similarly believes monofibre fabrics limit innovation. The idea has merit, and the adidas Futurecraft Loop shoes "make sense", he admits, but is not practical.
Brands and suppliers that place performance over sustainability readily point out that mixed-fibre fabrics are superior to single-fibre or single-fabric garments. It may be a narrow path to tread, but monomaterial design is arguably one of many to map out.