A biosourced polyamide renaissance
12/05/2020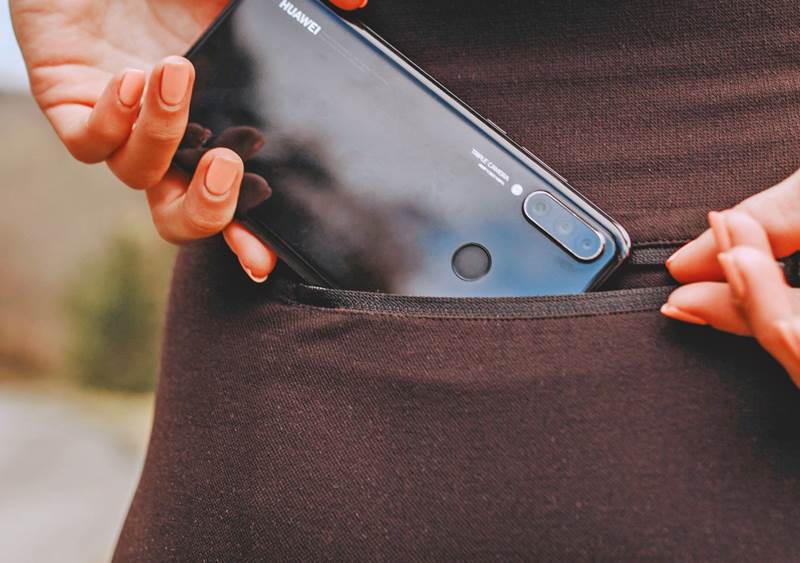 The roll-out of a new biotech process for caprolactam production, plans to increase capacity of Rilsan, a polyamide drawn from castor bean oil, and a growing demand for plant-based materials frame a favourable future for biosourced nylon.
Among the many sustainability claims brands put forward in relation to their selection of fabrics, 'plant-based' is a big favourite along with 'recycled'. Broadly speaking, 'green' materials are either one or the other. If one narrows the scope of fibres down to nylon alone, 'plant-based' might even top 'recycled'. This may be due as much to the relative scarcity of nylon waste available for recycling, compared to polyester, as to the long-time existence of biosourced polyamides, which go back to the early days of manmade fibres. Production of Rilsan, a polyamide 11 made from castor bean oil, began in 1947, just a few years (and a world war) after the invention of nylon 6.6 in a DuPont lab in 1938.
Now the synthetic fibre is preparing to enter the biotech age thanks to research conducted by Genomatica that has achieved what it describes as a "new milestone" for nylon. In January it announced a renewably-sourced tonne of the key ingredient for nylon 6 from plant feedstock instead of crude oil. The San Diego, CA-based biotech company teamed up with Italian polyamide maker Aquafil in 2018 to develop a method for producing caprolactam from engineered microorganisms that convert plant sugars into the chemical intermediate for polyamide 6. This first industrial-scale batch of the Geno CPLTM process is now being turned into nylon 6 polymer chips and yarn by Aquafil in Slovenia.
Aquafil was the first to join Genomatica's research programme, providing funding and its chemical, quality and market expertise in polyamide. It is also supported by the EU-funded Horizon 2020 Project Effective, a consortium of a dozen companies, including H&M, Vaude, Carvico and Balsan, that was formed to drive the production of biobased fibres made from renewable feedstocks. Genomatica says the biotech nylon has the potential to reduce the greenhouse gas emissions of a $10 billion global industry that produces over five million tonnes of nylon 6 per year.
"We have been looking to make materials more sustainably since the company was founded 20 years ago," Genomatica marketing executive Steve Weiss tells WSA. "We harness biotechnology to make the same chemicals that are used in industry but are usually made from crude oil. We think that focusing on existing molecules can have a wider impact and drive change." Having produced one tonne of its renewably-sourced polyamide 6 intermediate, the company says its process will be economically viable. "It is no longer a lab curiosity, it's actually on a path to commercialisation," he says.
Genomatica has already successfully commercialised two biosourced chemicals for plastics and cosmetics. These include BDO, which Mr Weiss says is used to make plastics, compostable shopping bags and Spandex. This technology has been adopted by Italian plastics maker Novamont, which he says invested €100 million to build a plant that has a capacity of 30,000 tonnes per year and has been in operation since 2016. The second is butylene glycol (BG), used in cosmetics and the personal care industry, which is now produced in volumes of thousands of tonnes. "This is a modest-sized market, but its main customers genuinely value natural ingredients," he says.
Investment in production capacity
In 2017, the year it celebrated Rilsan's 70th anniversary, French speciality chemicals company Arkema announced a five-year €300 million investment plan in its biosourced polyamide 11 chain. This, the group says, will enable it to increase its global polyamide production capacities by 50% when the plant begins operations on the Jurong Island of Singapore in 2022.
Arkema is the world's only producer of polyamide 11, a high-performance polymer made from castor bean oil and used in many markets, from cosmetics and pharmaceuticals to automotive and industry, including 3D printing and consumer goods. It produces another biobased nylon, polyamide 10.10, from the same plant.
Though widely present in clothing up to the 1970s, Rilsan's presence in apparel declined with growing competition from polyamides 6 and 6.6. The company insists on the superior performance characteristics of its longer-chain polyamide. "Its key features include higher abrasion resistance compared to polyamide 6, lighter weight (lower density) and higher intrinsic flexibility, which is useful in extreme temperatures," says Jérôme Allanic, global sales and development director for technical polymers for consumer markets at Arkema. Its polyamide 11 is, furthermore, 100% biobased and can thus claim a more than 40% reduction in greenhouse gas emissions compared to PA 6.6, he adds.
Rilsan and Pebax Rnew, which is the company's biobased waterproof-breathable membrane, can also claim to be made from a non-food crop. Most other biosynthetic fibres and plastics are made from corn, a crop grown mainly for food and animal feed. Along with BASF, Arkema is a founding member of Pragati, a programme to support castor plant farmers in India. Launched in 2016, the project seeks to promote sustainable castor crop production through training to enable higher yields, a more efficient use of water and better health and safety practices. "Now, 700,000 farmers are in the programme," says Guido Dona, head of sustainable initiatives for technical polymers at Arkema. "Performance used to be the main driver for innovation at Arkema, now the group is increasingly focusing on natural origins and social issues," he says. This addresses a growing trend among brands and consumers to know where the materials they use come from and to favour renewable resources, adds Mr Allanic.
He sees many positive signs for Rilsan and Pebax Rnew. "They are eco-responsible and high-performance materials, and meet textile industry needs. The Pragati programme shows our commitment to social issues. The new factory in Asia will give us the ability to produce large capacities and through our long experience with Pebax, we know the sports market well," says Mr Allanic.
Positive prospects
Fulgar, an Italian producer of polyamide, confirms the upswing in demand. Its portfolio of products includes EVO, a polyamide 10.10 drawn from castor bean oil, launched in 2015. "Brands are looking for petrol-free materials, and this is driving growth in our biobased yarn among luxury brands and volume markets alike. We are now producing upwards of 100 tonnes per year," marketing manager, Alan Garosi, tells WSA.
The premium fibre possesses properties useful for sportswear applications. "Compared to conventional PA 6.6, EVO has a lower moisture intake, offers better thermoregulation, and its lower specific weight helps make lighter-weight fabrics with better covering power. A 28 dtex in PA 10.10 is almost equivalent to a 33 dtex in PA 6.6," he says.
For brands looking for sustainable nylon, EVO is a good option compared to the limited availability of recycled nylon, he further points out. Fulgar has recently taken the decision to reduce the percentage of recycled content in its Q-Nova recycled nylon to increase supply. Mr Garosi says the company is now producing more than 1 million kilos of recycled polyamide 6.6 yarns.
Fulgar is investigating other possible biosourced materials. "We want to pursue non-food-based resources, like the castor plant," says Mr Garosi, mentioning agricultural food waste as a possible feedstock.
Growing market demand for polymers made from renewable resources has led German chemicals group BASF to relaunch several biobased product ranges including Ultramid S Balance, a polyamide 6.10, which the company says contains approximately 60% sebacic acid drawn from castor oil. In 2017, it introduced a biosourced polyamide in which parts of the raw materials for the monomer are sourced from locally grown rapeseed oil. It claims an average biobased carbon content of 34% and therefore a reduced carbon footprint of approximately 30% compared to fossil fuel-based polyamides.
Other polyamide producers are also investing in the development of biosourced versions of their key material, including US-based Invista, for its Cordura platform. Similar research is under way at Israel-based Nilit, which is already testing these new yarns in knit fabrics.
Market ready solutions
Trials on nylon 6 production using the biotech chemical developed by Genomatica are ongoing at Aquafil. "Compared to other biosourced chemicals, we have seen high interest for our nylon technology from downstream players," says Mr Weiss, attributing this to the many companies, from Allbirds to adidas, that are very public in their sustainability goals. With polyamide, the value proposition for the end consumer is "an easier sell" and has "a very clear environmental benefit," he says. The nylon 6 in development at Genomatica and Aquafil will be 100% biobased as opposed to other biosynthetics currently on the market, such as Sorona, which has 37% bio content, corresponding to the percentage of bio-BDO in its construction.
It seems that every other new sustainable material that makes its appearance on the market claims a plant-based origin. This loose interpretation of fibre manufacturing has been used to describe a wide array of materials, from cotton and Tencel to biosynthetics such as Sorona or Lycra T400. What it lacks in precision, it makes up for in fancy marketing speak as seen at one up-and-coming sustainable brand in the US. It touted its use of a "plant-based material" as a "fermented sugar fibre that's extracted from agricultural waste – how sweet!"
However appealing it is to consumers' ears, this choice of words would by no means be considered suitable by chemists. It does nonetheless demonstrate how much brands rely on the power of plants to back up their sustainability claims. On a broader scope, it confirms the growing appeal of this category of materials.