High time for hemp
15/09/2020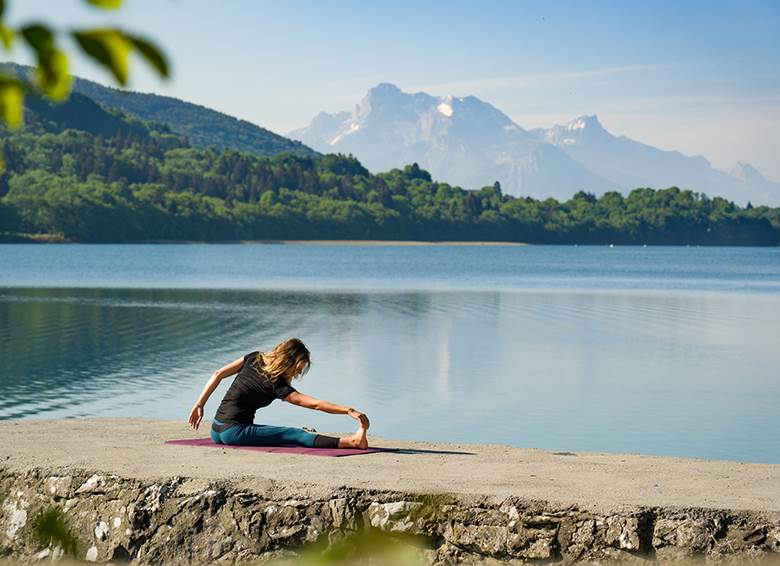 Changes in legislation are creating a favourable context for hemp cultivation, as farmers seek to exploit the plant's many resources, including textiles. It is also favourably viewed by brands looking for natural fibres with genuine performance characteristics. One of the world's oldest fibres is making a comeback, with linen in tow.
A hemp and organic cotton fabric made by Swiss weaver Stotz won the Performance Days Eco Performance Award last April. A densely woven textile with wind-blocking, water-resistant and breathable properties, topped by a PFC-free DWR finish, it was chosen by the jury as an example of a natural fibre fabric providing performance with a fashionable touch.

Drirelease, an Optimer Brands company, has added hemp to its custom blend of synthetic and natural fibres designed to pull moisture away from the skin, without chemicals. Among the qualities hemp brings to the range, the New Jersey-based company mentions its natural hand feel, high tensile strength, pill resistance, dye uptake and the sustainable nature of the crop itself. Hemp has been used in textiles for millennia, the company points out, and today's technology makes it feasible to give to cannabis sativa a little bit of natural technology to help it dry fast and keep users comfortable.

Italian mill Pontetorto has introduced a hemp version of its biopile fleece, citing the fibre's natural thermoregulating and antibacterial properties as well as its ability to biodegrade in 90 days in seawater. The outer layer is made in recycled polyester and the inner layer in the natural fibre.

Hemp's innate abrasion resistance, strength, microbial resistance and sustainability make it a good match for Cordura. "Cordura-hemp blends are in development with a number of our key supply chain partners," says Cindy McNaull, business development director at Invista.

She says Pakistan-based Artistic Milliners is developing Cordura-hemp blends for denim and that Taiwan-based Chia Her is introducing the blend in athletic fabrics. "This will be a nice complement to our fabric technology portfolio, with hemp blends bringing synergistic fibre properties to the high tenacity, strength, durability, versality and sustainability of the Cordura fabric range. Hemp offers the benefits of enhanced abrasion resistance, tensile and tear-strength – three qualities that align with the long-lasting performance platform of the Cordura brand," she says.

High-tech Portuguese mill Leandro Manuel Araujo (LMA) has explored a number of innovative blends, combining hemp with polyester as part of its Drirelease offering, but also with Tencel and with Sorona. "The blend with Sorona has a linen look, and the measure of stretch provided by Sorona reduces wrinkling," Filipa Silva Pereira, sales manager, tells WSA. LMA has introduced another age-old fibre, Himalayan nettle, which it blends with Lenzing Ecovero. This is a new source of income for local communities and "a great story" for brands, she says.

Linen is also seeing growing interest from textile manufacturers and sportswear brands. It is the natural fibre focus of Schoeller's winter collection for 2021, chosen for its thermoregulating and antibacterial properties, and resistance to tearing. "Like hemp, linen is attracting attention from brands looking to put a green stamp on their products," says Schoeller marketing manager, Dagmar Singer.

Weald, a new French activewear brand, has set its eyes on linen as a performance fibre for summer baselayers and as an alternative to merino wool for warm weather. "Linen is a fantastic fibre with exceptional properties, and the cherry on the cake is that France is a leading producer of flax," Weald founder, David Gatti, tells WSA. The company has chosen a fine jersey fabric made from 95% linen and 5% elastane, manufactured in Portugal. The sustainable brand aspires to keep production close to its home market, in line with its choice of fibre.
A regenerative crop
Hemp and linen are both bast fibres, so called because the textile fibre is extracted from the inner bark or bast of the plants' stalks. The two fibres have the same natural colour and texture with a very similar length of their fibres. Ramie and stinging nettle are also members of the bast fibre family. All are said to grow without requiring pesticides, fertilisers or irrigation, and their transformation into fibre, a process known as retting, has traditionally been done without chemicals. Their newfound popularity is due as much to increasing demand for natural and plant-based materials as to evolution in legislation.

The United States Farm Bill, signed into law in December 2018, has changed the outlook for hemp growers in the US as cannabis sativa with less than 0.3% tetrahydrocannabinol (THC), the main psychoactive component of cannabis, is now considered a commodity crop and has been removed from the Controlled Substances Act. China has vastly expanded its output, and is now believed to produce 50% of the world's hemp, estimated to be 100,000 tonnes of fibre (long and short), and Europe is believed to produce 30,000 tonnes yearly, as reported by the Discover Natural Fibres Initiative, an alliance of leading international natural fibre associations and organisations. "China no longer needs to import hemp from France, and now relies on its own production," says Nathalie Fichaux, director of Interchanvre, the industry organisation for hemp growers in France. The Asian country counts some 1,500 hemp growers and acreage has increased four-fold in the past 30 years, she says.

Interchanvre is seeking to develop textile applications for hemp and is working to set up a textile supply chain in France. Owing in part to the length of the fibres, harvesting the fibre and turning it into yarn requires special machinery that is no longer widely found in Europe. Retting is another challenge the industry faces. This process of separating out the fibre in years gone by was done in rivers, but is now prohibited, and research into the use of enzymes or fungi to extract the fibre is under way. "To develop finer strands better suited to textiles, it may be necessary to harvest the plants earlier, when they are in bloom," Ms Fichaux says. This might pose yet another challenge for hemp growers.

The relationship of marijuana with hemp is one of the main obstacles to greater commercialisation of the fibre, says Ms Fichaux, who sees the CBD fad as muddying the water for the material's use in food, construction materials and textiles. She would like the two markets to be clearly differentiated, with the term 'hemp' restricted to industrial, food and textile applications, and 'cannabis' used to refer to the drug.

Hemp Act is one of the organisations seeking to develop textile applications for the crop. Founded by VirgoCoop, based in the south-west of France, it plans to deliver 10 tonnes of hemp fibres to spinners in 2020 and expand to 50, 150 and 300 tonnes in the next three years to 2022. Chanvrière de l'Aube, located in Bar-sur-Aube south-east of Paris, is currently working with Levi Strauss to develop varieties suitable for denim. Ms Fichaux also mentions a hemp-silk project in development that could be launched in 2021.

In denim, the natural fibre has been making regular appearances at many mills in blends with cotton or Tencel. For this market, hemp is mostly used in its 'cottonised' form, where the long fibre is cut into lengths allowing it to be spun on open-end spinning machines. Candiani in Italy, Cone in the USA, Orta in Turkey, Naveena in Pakistan and Arvind in India, among others, promote it as a more sustainable fibre than cotton, and tap its authenticity and aesthetics. Candiani is even considering reintroducing hemp farming to the Lombardy region of Italy. It is conceivable that the very first denims made in the city of Nîmes were made from hemp.
Authenticity and innovation
Hemp plants provide a wide array of products, from seeds to straw for animal litter, but not all of this is being put to use. There is research going on into new fibres that can be derived from waste materials from hemp. A group of German institutions and companies has been working on transforming these into a lyocell-type fibre, which would provide additional income to hemp growers.

Berlin-based eco-brand Kind of Blau has partnered with the project and is seeking to bring the fibre to market as Hempcell. "Our entire brand concept is based on reducing water usage in the fashion industry," founder, Ali Azimi, tells WSA. The brand's products are mostly made from modal, and the new fibre could help diversify its current offering.

The young company submitted the Hempcell project to an EU social innovation competition, Reimagine Fashion 2020, and is one of thirty semi-finalists (the competition will continue throughout the autumn). "The technical team is still developing the process, and spinning tests have already been conducted. We are working closely with Lenzing, and hope production can be scaled up in the next five-to-ten years," says Mr Azimi. The plan is to support European hemp farmers and use their waste materials. "Today, lyocell is made from eucalyptus trees, tomorrow it could be made from hemp, which grows everywhere, and farmers can sow three crops a year," he says.

Circular Systems, a Los Angeles-based textile start-up specialising in circular and regenerative technologies, is also looking to transform food-crop waste, including linen and hemp, into fibres for the fashion industry. A pilot facility for its waste-to-fibre platform, Agraloop, has been set up in Belgium to scale up a process that transforms hemp oilseed into what it

calls a 'biofibre'. A Global Change Award winner in 2018, Circular System's Agraloop bio-refinery is said to produce natural fibre products in a cost- competitive and scalable way and can utilise a range of feed stocks, including oil-seed hemp, oil-seed flax, along with rice straw, pineapple leaves, banana tree trunks and sugar cane bark.

Hemp is thus seen as having many resources that could boost its presence in clothing. It has room to grow, as it one of the '1% fibres', those textile raw materials that have a market share that is less than 1% of the global total; wool, silk and linen are also on this list. As sustainability issues gain ground, and if current legislation remains favourable to the crop, for many it is high time hemp made a comeback.