After crowdsourcing success, Meander Apparel launches first line
03/10/2019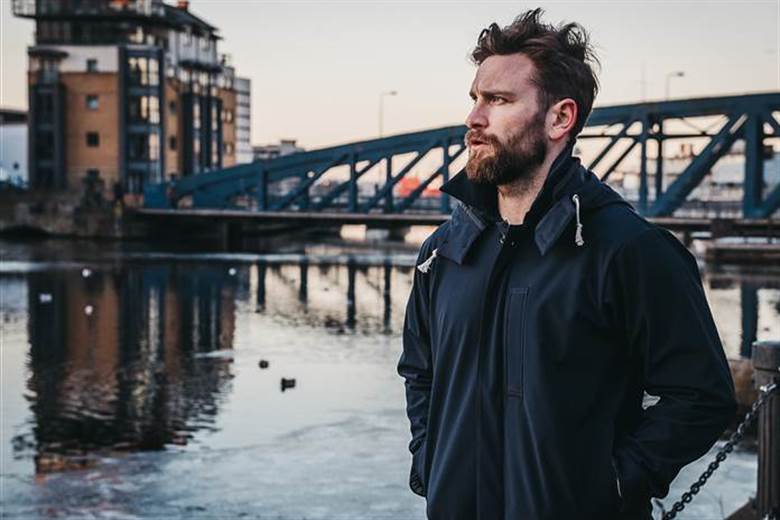 Less than a year after a successful crowdfunding campaign allowed co-founders Jill and Steve Henry to bring their first jacket to market, the Scottish brand Meander Apparel is launching its debut collection for men and women.
The collection, which is launching at a pop-up in Edinburgh until the end of October, is intended to fuse "performance materials with garments designed for wearing, whether you're on the office commute, hiking a Munro or sipping espressos in the city," according to Ms Henry.
Aiming to blend style and functionality with sustainable materials and practices, the collection includes a parka developed using recycled plastic bottles to form a 3-layer soft shell fabric that's waterproof and breathable, with a membrane that is fully recycled and recyclable. The collection's T-shirts are made from recycled polyester and cashmere yarns treated with antibacterial technology from Polygiene, allowing for less-frequent washing.
This sustainability is integral to the brand's ethos. Ms Henry — who previously worked for global fashion houses such as including French Connection and House of Holland — left the fashion industry after becoming disillusioned with the amount of waste produced. For Mr Henry, whose background includes playing rugby at the North Pole and climbing Kilimanjaro, being eco-friendly was paramount.
"I've seen the damage that humans are causing to the planet. It was important to me that we create a brand that strives to do the least possible harm to the environment," said Mr Henry. The company is currently working to become B-Corp certified, which verifies, among other things, companies' social and environmental practices. "There's so much green washing out there; it's difficult to navigate the true sustainable brands and we want to be transparent and clear with our customers. We're not perfect yet, but we want to keep going down the right path."
Image: Meander Apparel's The Recycled Parka Credit: Meander Apparel