Fresh look for UK open water swimwear brand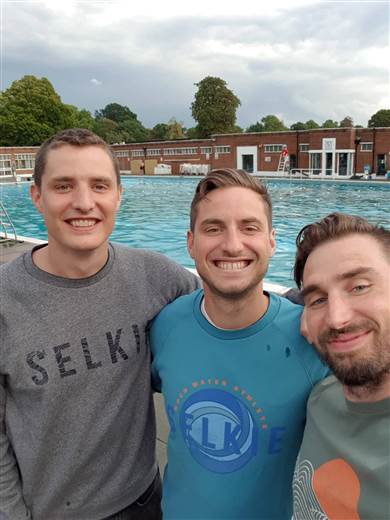 UK-based open water swimwear brand Selkie Swim, which incorporates Econyl recycled nylon yarn from Italian company Aquafil into its products, has completed a brand refresh.

The company was founded in 2014 by Jeremy Laming and Tom Kean, who were dissatisfied with the products offered by other swimming and triathlon brands. Believing that they better understood the needs of open water swimmers, the founders set about designing a range of apparel and equipment that allows these athletes to push their boundaries.

Selkie Swim's refresh includes a new website and logo design. It is part of its efforts to become the go-to brand for open water swimmers. Its autumn-winter range, due to be launched in September, will be aimed at all outdoor enthusiasts, not just swimmers, as it seeks to expand its offering.

In addition, it has teamed up with the 'Wild Swimming Brothers' (otherwise known as Robbie, Calum and Jack Hudson), a fraternal trio who promote wild swimming and conservation. They will serve as ambassadors for Selkie Swim.

Co-founder Jeremy Laming said: "We're excited to show the brand refresh we've had underway for some time now and are just as excited to be teaming up with The Wild Swimming Brothers. They really are a perfect fit for us, as they're not afraid to try something new out in the open waters and this is exactly what our kit was made for. We wanted genuine swimmers to be our ambassadors; authentic and true."

Image shows the Wild Swimming Brothers wearing Selkie Swim products.