Prada and adidas to collaborate on Luna Rossa sailing footwear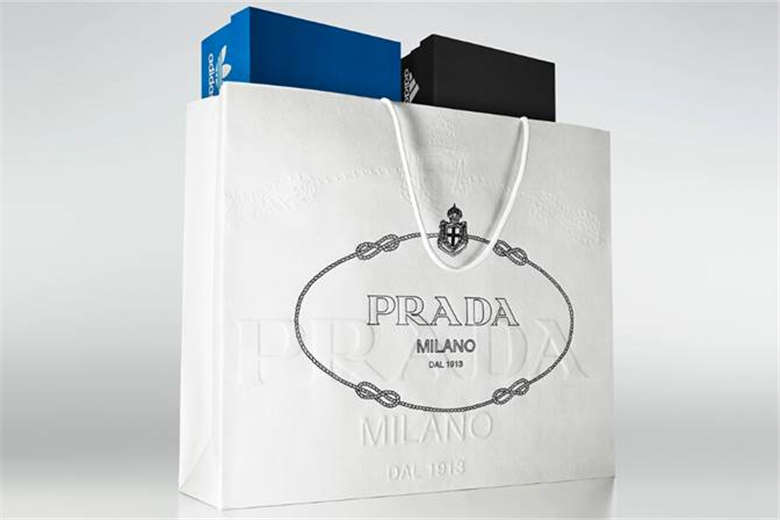 Prada and adidas turned to cryptically Instagram last week to announce a new collaboration. The only hints came from the photo – a pristine white Prada bag containing two adidas shoe boxes (pictured) – along with the hashtag #Pradaforadidas and two words: Coming soon.

Since then, both brands have provided additional statements on their respective landing pages, though the two statements differ somewhat in the information they offer.

The adidas page states that Prada for adidas will launch two new styles in December 2019. Prada's landing page for the collaboration describes a collection of Luna Rossa performance sailing footwear to be unveiled in 2020.

Whether the two brands are describing two separate releases is unclear.

adidas calls the collaboration a "partnership of heritage, technology and innovation". It answers its own question: "What happens when an icon of the street joins forces with a world-renowned luxury fashion house?" with "a partnership that pushes creativity forward in search of new boundaries."

Prada's landing page for the collaboration offers a more detailed take, describing a limited-edition collection of footwear for men and women made in Italy by Prada.

"The aim of this partnership," writes Prada, "is to investigate the realms of heritage, technology and innovation – and to challenge conventional wisdom through unexpected strategies." The collaboration centres around the Luna Rossa sailing team, which Prada says is the oldest trophy in sport and offers the "perfect laboratory" for testing new materials and technology.