Innovative 3D printing technique unveiled at New York Fashion Week
19/09/2019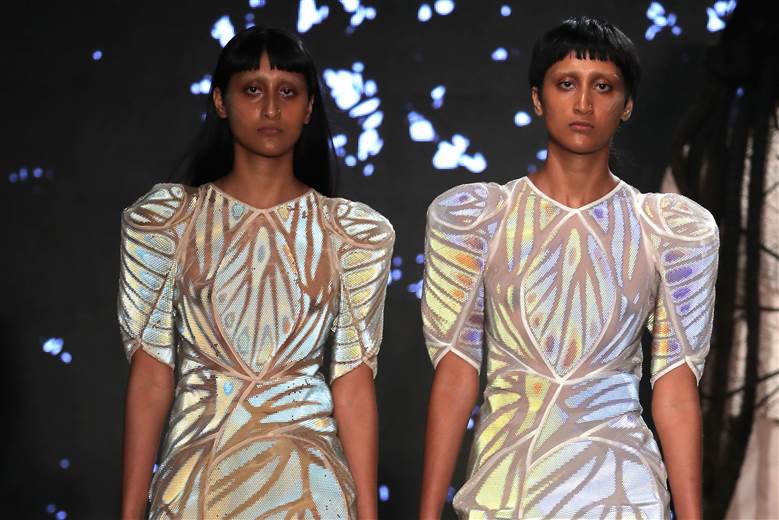 Chro-Morpho, a collaborative collection by 3D printing company Stratasys and fashion designers threeASFOUR and Travis Fitch, was unveiled at New York Fashion Week.

The collection, inspired by the microscopic colours and light filtering of butterfly and insect wings, showcases the advanced technique of printing directly onto fabric, as opposed to traditional methods of creating printed elements separately then affixing them to garments.

With the aim of unlocking 3D printing's commercial viability, Stratasys' fashion director, Naomi Kaempfer, said: "Within the next two years, I believe consumers will be able to purchase an array of 3D printed garments from high-fashion brands."

The collection includes pieces such as the 'Greta Oto – Glasswing' dress, which used a Stratasys-engineered lenticular effect to play with light and colour.

Creative director of threeASFOUR Adi Gill said: "With 3D design and printing, we've embodied the fragility and light wing movement of the butterfly. It's a stunning display of nature, fashion and technology."

After New York Fashion Week, the collection will travel around museums across the US.