Helly Hansen rides the wave of Volvo Ocean Race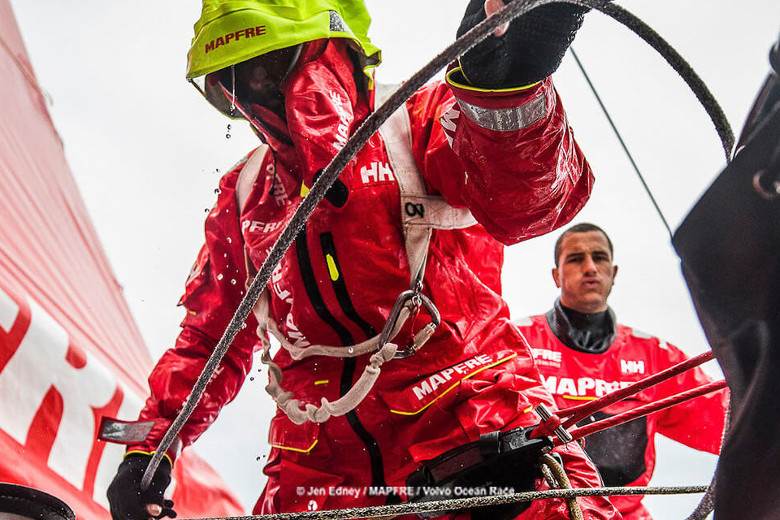 Norwegian outdoor brand Helly Hansen has paid tribute to the "spectacular performance" of its partner Mapfre after the Spanish sailing team secured second place in the round-the-world Volvo Ocean Race.

The 45,000-mile (72-000-kilometre) race reached its conclusion on June 24 after eight months of gruelling competition. Going into the final leg of the race, from Gothenburg, Sweden to The Hague in the Netherlands, three teams were tied for the lead. In the end, China-based Dongfeng came out on top, with Mapfre forced to settle for second. It was the closest finish in the event's history.

Helly Hansen has said it supplied the members of the Mapfre team with "the best possible gear that we could create". The kit it created was based on its existing Ægir Offshore Collection, developed based on feedback from previous Volvo Ocean Races.

Among the tweaks it made for this year were changes to the construction of the collars to make them more lightweight and comfortable. This included the removal of the neoprene layer. Mapfre sailors instead wore a neoprene balaclava when conditions were harsh, but didn't have to deal with the extra weight during the rest of the race. Helly Hansen also updated the Cordura fabrics used on the reinforcements, opting for more lightweight ones.

The Mapfre team were presented with the gear months before the race got underway in Alicante, Spain and their initial feedback led Helly Hansen to add improved latex cuffs and neck seals, which were personalised for each sailor.

The brand's work didn't end when the race began, however. It used the race stopovers – which included Cape Town, Auckland, Itajai in Brazil, Newport in the US, and Cardiff – to assess the kit's performance and make real-time improvements. Helly Hansen sent a crew to meet the Mapfre team at different stops to receive feedback and carry out the modifications.

Helly Hansen has said it is also using this feedback to "take our product development to the next level". This has resulted in the 2019 Ægir Offshore Collection, allowing sailors to benefit from Mapfre's experience at sea. The key changes are more lightweight products and a more minimalist design. It also allows for greater freedom of movement. Among the products the brand has highlighted is the Ægir Smock Top, a jacket it says was "a real favourite" of the Mapfre team during the Volvo Ocean Race.

Image credit Jen Edney/Mapfre/Volvo Ocean Race.