APL releases Woolmark-certified running shoe
04/12/2018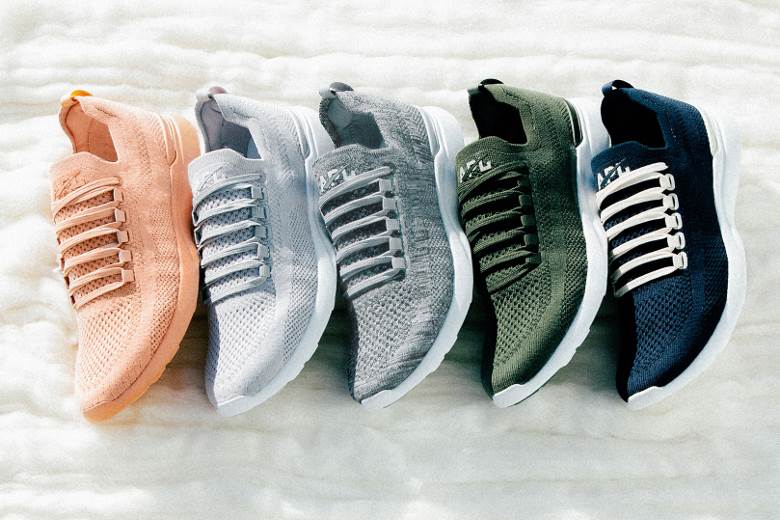 US footwear company Athletic Propulsion Labs (APL) has teamed up with wool promotions body The Woolmark Company to create a shoe made from 80% Australian merino wool.

APL has described the TechLoom Breeze Merino Wool model as its "most sustainable and lightest running shoe to date". It is the first technical-knit footwear to be certified by The Woolmark Company.

It features APL's patented, stretch-rebound TechLoom upper, which the company has said offers greater elasticity, strengthens the shoe and provides greater support, especially during performance and sports lifestyle activities.

The engineered knit employed to create the shoe has been in development for more than two years. It is designed to keep its form and shape, with filament-wrapped wool yarns used to strengthen the shoe so as to reduce abrasion and extend the life of the product. In addition, stain and odour-resistant yarns have been incorporated.

Other features include an internal speed lacing system with exposed eyelets to hold the foot securely in place while still allowing for a full range of movement. The shoe also features APL's proprietary Propelium technology, which is designed to maximise energy return and provide superior comfort.

By employing the latest knitting technology to knit the shoe to its final shape, the partners have managed to reduce the amount of waste created.

APL co-founder Ryan Goldston said: "We are extremely excited to introduce our Merino Wool TechLoom Breeze that we developed with The Woolmark Company. What makes this product truly unique is its luxurious feel thanks to the inclusion of 80% Merino wool yarn. But it also has amazing performance capabilities too. This is our most sustainable shoe yet and I'm confident that when our customers put on the shoes, they'll be blown away by how light, comfortable and luxurious the shoes are."

Image credit: APL.