All news items, features and WSA Digital are FREE to read..
26/03/2020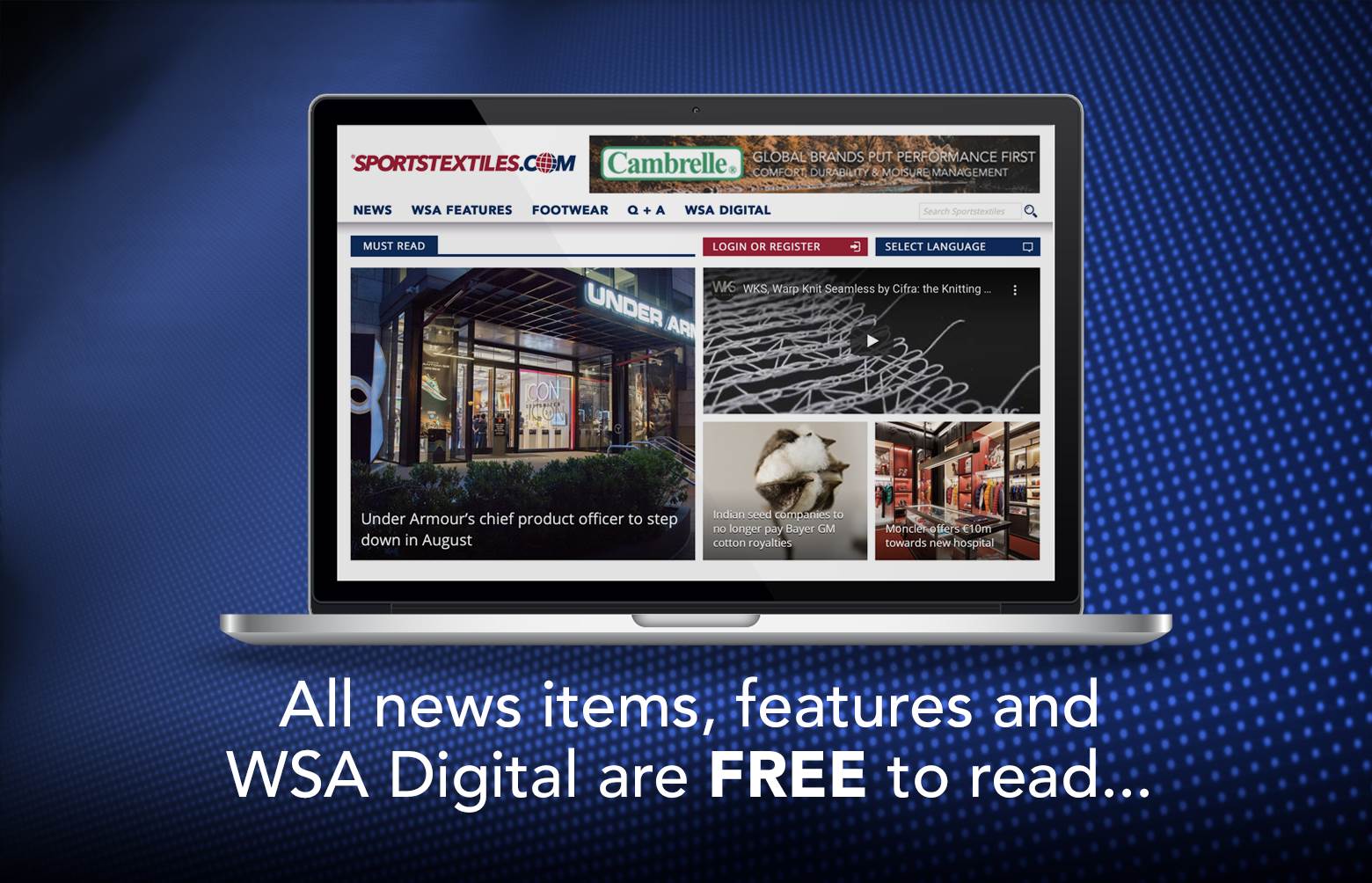 After an intensive and detailed redesign project, we have developed a completely new look for sportstextiles.com, the partner news website of WSA magazine.
Moreover, from now on, all news articles on sportstextiles are available for free, giving all readers full access to the world's most extensive archive of news on the sports and outdoor sectors.
This unparalleled archive puts a spotlight on our special focus on innovation in the polymers, fibres, yarns, fabrics, finishes and other components that go into apparel, footwear and equipment for outdoor and sports activities.
It goes back almost 15 years: the first story published on sportstextiles was on July 5, 2005, giving details of a new power plant that BASF had inaugurated at its Ludwigshafen site. Since then, our team has added more than 19,000 stories to the site.
All of these are now available for free.